CIHR-funded projects at York to assess online programs for refugee newcomers and couples impacted by PTSD
TORONTO, Oct. 9, 2020 – Two York University projects focussed on mental health services during the COVID-19 pandemic have received a total of $368,000 in funding from the Canadian Institutes of Health Research to do rapid research over the next year.
Faculty of Health Professors Skye Fitzpatrick and Michaela Hynie will receive operating grants through the CIHR Operating Grant: COVID-19 Mental Health & Substance Use Service Needs and Delivery competition. The Hon. Patty Hajdu, Minister of Health, announced the funding today, which is part of the Government of Canada's commitment to funding rapid response research to address major health challenges related to the COVID-19 pandemic. This particular operating grant funding opportunity was focused on specific mental health or substance abuse impacts related to the pandemic and preparing health care systems for the future.
"York University is thrilled to have two researchers from the Faculty of Health, Skye Fitzpatrick and Michaela Hynie, receive funding for COVID-19 rapid research projects. Their project on accessing virtual mental health during COVID-19 is very timely. We are pleased to be contributing to the Federal government's rapid response to address the health challenges of the pandemic," said Vice-President Research & Innovation Amir Asif.
Assistant Professor Skye Fitzpatrick, of the Department of Psychology, will receive $200,000 to expand a clinical trial set to launch this year that offers an online guided self-help intervention for couples in which one member of the couple is a military member, veteran, first responder, or healthcare worker suffering posttraumatic stress disorder (PTSD) from any cause.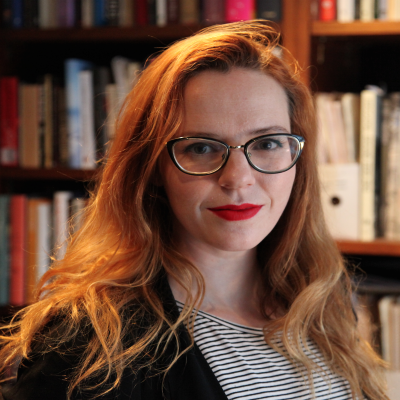 As principal investigator on the expanded trial, Fitzpatrick will research whether the online intervention will also help couples in which the PTSD suffered by the military member, veteran, first responder, or healthcare worker is specifically related to a COVID-19 trauma. Long wait lists for PTSD treatment are expected to increase with an influx of PTSD cases related to the pandemic. The expanded clinical trial will test whether a low-cost online platform could expand access to services for those who need it most, in both rural and urban settings. It is also expected to contribute to evidence about how to help a broader section of the population traumatized by the pandemic.
Professor Michaela Hynie, of the Department of Psychology, will receive more than $158,000 for a one-year project supporting refugee newcomers in accessing virtual mental health services. A faculty member with York's Centre for Refugee Studies, Hynie says refugees have more difficulty than other Canadians in finding appropriate mental health services, and this may be exacerbated with the move to online services with COVID-19.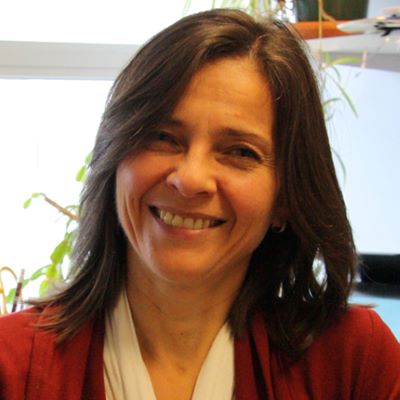 COVID-19 related stress can cause or aggravate mental health issues and, compared to other Canadians, refugee newcomers may be exposed to greater stress because of more precarious employment and difficulty accessing, understanding and/or implementing public health recommendations. However, recent refugee newcomers may also face greater barriers to using on-line services because of language and technology barriers. With co-leads Dr. Branka Agic of CAMH, and Dr. Kwame McKenzie of the Wellesley Institute and CAMH, the team will examine the need for and appropriateness of virtual mental health care services for refugee newcomers in B.C., Alberta, Ontario and Quebec. By working with service providers and refugee newcomers, they hope to produce guidelines that will support appropriate referrals to on-line mental health services for refugees, and ultimately help make services more accessible and appropriate for all newcomers in the future.
York University researchers are involved in a wide range of rapid research projects related to COVID-19. For information about more CIHR-funded projects at York, please read our releases from March 6, March 23 and June 25.
York University champions new ways of thinking that drive teaching and research excellence. Our students receive the education they need to create big ideas that make an impact on the world. Meaningful and sometimes unexpected careers result from cross-disciplinary programming, innovative course design and diverse experiential learning opportunities. York students and graduates push limits, achieve goals and find solutions to the world's most pressing social challenges, empowered by a strong community that opens minds. York U is an internationally recognized research university – our 11 faculties and 25 research centres have partnerships with 200+ leading universities worldwide. Located in Toronto, York is the third largest university in Canada, with a strong community of 53,000 students, 7,000 faculty and administrative staff, and more than 300,000 alumni.
Media contact:
Janice Walls, York University Media Relations, cell 416-455-4710, wallsj@yorku.ca