TORONTO, August 04, 2020  Anti-Asian discrimination spread quickly at the start of the COVID-19 pandemic, as people of Chinese descent and those perceived as Chinese were targeted as originators of the pandemic – a stigma that is stoked by President Donald Trump's characterization of COVID-19 as the "China virus." But even before they were unfairly targeted, many in the Chinese community were sounding the alarm about the virus and taking precautions, research led by York University professor Aaida Mamuji has found.
Mamuji, an assistant professor in the Faculty of Liberal Arts & Professional Studies and coordinator of York's Disaster and Emergency Management (DEM) Program, received rapid research funding from the Canadian Institutes of Health Research to lead a team studying the social impacts of discrimination and Sinophobia on Chinese diaspora communities in Toronto and Nairobi in the first few months of the pandemic.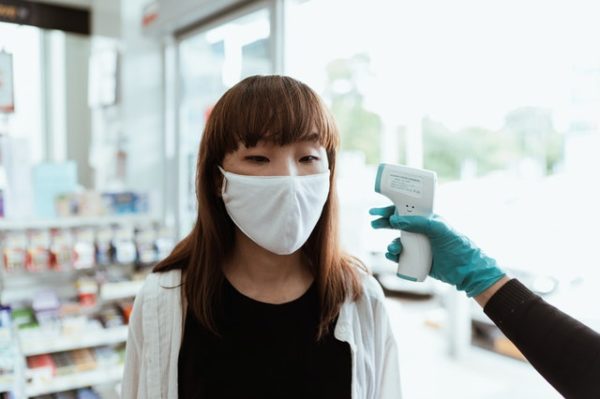 "Chinese-owned grocery stores and other businesses were among the first to make wearing masks mandatory, weeks before it was required in many parts of Ontario to prevent the spread of COVID-19," said Mamuji. "Due to their close connections with families and friends in China, and their knowledge of infectious diseases, many people in the Chinese diaspora were being proactive and taking preventative measures to avert the spread of the virus in their cities."
While the stories of stigmatization are well known, the capacity of the Chinese diaspora is less recognized, she said. "Focusing only on the victimization of the community can be detrimental for those already being targeted. There is so much more to the story that needs to be highlighted in order to change the status quo."
Mamuji and Professor Jack Rozdilsky, of York's DEM Program, worked with researchers from Ryerson University, the University of Nebraska-Omaha and Afroscope Consulting in Kenya, to interview members of the diaspora in two metropolitan areas: Toronto, with large communities with ties to mainland China, Hong Kong and Taiwan; and Nairobi, where the majority of migrants are temporary workers from mainland China building infrastructure. Their research will be shared with emergency management professionals to develop culturally-specific public education campaigns to counter misinformation and stigma.
Divided into three snapshots, the report highlights the complexity and capacity of the Chinese diaspora:
Snapshot #1: COVID-19 has provided an opportunity for the Chinese diaspora in the GTA to engage in social public health actions to slow the spread of infection early on. Rather than appreciating the proactivity of community members, measures such as practicing physical distancing have sometimes been misunderstood as being a form of external stigma toward the broader community.
Snapshot #2: Though reports of stigma may imply that members of Chinese diaspora are homogenized and at equal risk of harm, both the perceptions and experiences of stigma during COVID-19 vary significantly from person to person in the GTA's Chinese diaspora community. Recognizing this complexity is key when trying to develop effective destigmatization initiatives.
Snapshot #3: In the Nairobi interviews, instances of Sinophobia during COVID-19 are described as being an extension of deep-rooted tension and geopolitics in the region. Despite this, the community continues to demonstrate capacity to contribute to a society coping with COVID-19.
York University champions new ways of thinking that drive teaching and research excellence. Our students receive the education they need to create big ideas that make an impact on the world. Meaningful and sometimes unexpected careers result from cross-disciplinary programming, innovative course design and diverse experiential learning opportunities. York students and graduates push limits, achieve goals and find solutions to the world's most pressing social challenges, empowered by a strong community that opens minds. York U is an internationally recognized research university – our 11 faculties and 25 research centres have partnerships with 200+ leading universities worldwide. Located in Toronto, York is the third largest university in Canada, with a strong community of 53,000 students, 7,000 faculty and administrative staff, and more than 300,000 alumni.
York U's fully bilingual Glendon Campus is home to Southern Ontario's Centre of Excellence for French Language and Bilingual Postsecondary Education.
Media Contact: Gloria Suhasini, York University Media Relations, 647-463-4354, suhasini@yorku.ca