TORONTO, ON, June 11, 2020  – A second wave of students from York University's Schulich School of Business are being deployed to aid businesses across the GTA struggling from the impacts of COVID-19 quickly gear up for online commerce.
With new support from the governments of Canada and Ontario, York will double the number of students from Schulich's MBA, Master's and Undergraduate degree programs, bringing the total amount to 100 students. The students will be selected for paid summer placements and work-integrated learning opportunities in York Region, Peel Region, Durham Region and Halton Region.
Building on Toronto's foundational investments in Digital Main Street and, most recently, ShopHERE, this new investment from FedDev Ontario and the Government of Ontario will extend direct support to businesses across the province as they adapt to a digital economy. The new $57 million funding announced today will help small businesses across Ontario go digital by building on Toronto's investments into Digital Main Street and, ShopHERE powered by Google.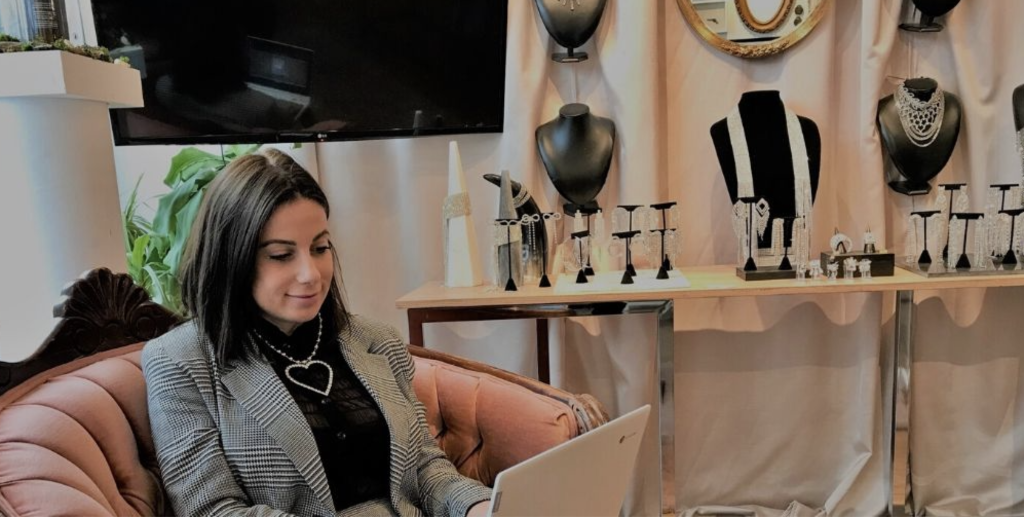 York's new cohort comes in addition to the original 50, announced on May 12, in the DMS ShopHERE program. This major new initiative is supported by a team of leading global technology companies committed to helping Toronto's main street retailers survive the COVID-19 crisis.
York's partnership with DMS ShopHere and the Toronto Association of Business Improvement Areas (TABIA), offers students a hands-on learning experience, specialized training, and academic credit, all while lending their training and expertise to help small businesses and artists move their businesses online at no cost. The selected students will be a mix of recent graduates, international and domestic students.
The students will also benefit from the support of leading technology and e-commerce firms such as Shopify, Google, Facebook, Microsoft, eBay and Mastercard Canada. To help develop the stores, volunteers from Toronto's technology community are contributing their time, including: Global Skills Hub, Scotiabank, General Assembly, Brain Station, Juno, FreshBooks, NEXT Canada, TechTO and TribalScale.
Quotes
"We are pleased to see the growing recognition that work-integrated learning benefits both students and businesses. York is proud to be a leader in creating these opportunities to enhance learning and increase employability. Today's investment by the federal government ensures that an additional 50 students will have an opportunity to apply their learning outside of the classroom, engage with potential employers, and directly support local businesses across the GTA as they recover from the pandemic."
Rhonda L. Lenton, President and Vice-Chancellor, York University
"I want to thank the Schulich School of Business and York University for bringing yet another wave of talented and driven masters and undergraduate business students forward to support Digital Main Street's ShopHERE initiative this week - bringing the total now to 100 students," says Toronto Mayor John Tory. "What we are seeing here is a shining example of the immense power of young people (from a wide variety of communities and backgrounds, with domestic and international students working side-by-side) to make an impact during challenging times. We are also seeing the power of what can be done when governments, academic institutions, leading technology companies and students stand side-by-side together with a collective mission."
John Tory, Mayor of Toronto
"Schulich is proud to play a key role in helping main street retailers throughout the GTA transition to online commerce. Schulich students are utilizing their business skills and knowledge while gaining valuable real-world experience working with retailers and leading technology companies."
Dezsö J. Horváth, Dean, Schulich School of Business, York University
"We are proud of the impact our students are making with Digital Main Street's ShopHERE program and all the support they are providing small businesses throughout the GTA and across Ontario. "Their role as the very first 100 students ever deployed in this historic national initiative will be remembered and appreciated by our small business community."
Chris Carder, Schulich School of Business Co-Director of Entrepreneurial Studies
Find out more about how York University is creating positive change in the COVID-19 pandemic here.
York University champions new ways of thinking that drive teaching and research excellence. Our students receive the education they need to create big ideas that make an impact on the world. Meaningful and sometimes unexpected careers result from cross-disciplinary programming, innovative course design and diverse experiential learning opportunities. York students and graduates push limits, achieve goals and find solutions to the world's most pressing social challenges, empowered by a strong community that opens minds. York U is an internationally recognized research university – our 11 faculties and 25 research centres have partnerships with 200+ leading universities worldwide. Located in Toronto, York is the third largest university in Canada, with a strong community of 53,000 students, 7,000 faculty and administrative staff, and more than 300,000 alumni.
Media contact:
Anjum Nayyar, York University Media Relations, cell 437-242-1547, anayyar@yorku.ca, or  media@yorku.ca  416-736-5585