Study co-authored by York U finds consumers can help limit global warming to 1.5 C
TORONTO, Nov. 25, 2021 – Changing consumer behaviour can go a long way towards mitigating climate change, while still giving people a sense of well-being, says York University Professor Ellie Perkins, co-author of a new study published today in the journal Nature Climate Change.
Modifying demand and consumption of goods and services, switching to a flexitarian, vegetarian or vegan diet, as well as strategies that reduce food waste, can make a significant difference to the environment by reducing emissions, the researchers found.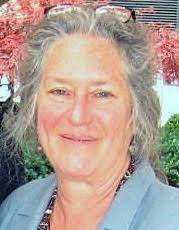 In addition, building smaller, more energy efficient housing that is closer to services, switching to electric cars and other competitive low-carbon technologies, reducing long-distance flights, teleworking and pooled transportation options would also have a big impact.
These end-use strategies could reduce emissions by up to 41 per cent in both the industry and food sectors, 62 per cent in the land transport sector and 78 per cent in the building sector.
Perkins, a professor in the Faculty of Environmental and Urban Change at York University, is available to discuss how these shifts in behaviour can help countries, including Canada, meet their goal of limiting global warming to 1.5 C.
-30-
York University is a modern, multi-campus, urban university located in Toronto, Ontario. Backed by a diverse group of students, faculty, staff, alumni and partners, we bring a uniquely global perspective to help solve societal challenges, drive positive change and prepare our students for success. York's fully bilingual Glendon Campus is home to Southern Ontario's Centre of Excellence for French Language and Bilingual Postsecondary Education. York's campuses in Costa Rica and India offer students exceptional transnational learning opportunities and innovative programs. Together, we can make things right for our communities, our planet, and our future.
Media Contact:
Sandra McLean, York University Media Relations, 416-272-6317, sandramc@yorku.ca