Those who generally use alcohol and other substances to cope with stress of COVID could be at greater risk over the holidays
TORONTO, Nov. 25, 2021 — As people plan parties and gatherings with family and friends, York University researcher Esther Greenglass, professor of psychology in the Faculty of Health, says those who have previously used alcohol and drugs to cope with the anxiety and stress of COVID-19, could put themselves at greater risk of contracting the virus if they use these substances over the holidays. She led the study COVID-19 Stress, Coping, Substance Use and Avoidance Behaviour, which looked at these factors, and was published earlier this month.
"One of the ways of preventing yourself from getting COVID is avoiding gatherings which may include people who have the virus, and so this time of year can put people at risk. Our latest study findings show that when people cope with their anxiety using drugs and alcohol, they're also less likely to practice avoidance which means when they're drinking, smoking, or taking drugs, they're being less vigilant in avoiding gatherings of people. We also found a number of people were just giving up coping with the stress of the pandemic and said they had had enough of COVID — these people are also less likely to avoid gatherings. We did not expect to find a significant relationship between people just giving up coping with coronavirus and avoidance behaviour. It shows the mindset, when people give up coping, this suggests that they're less likely to be vigilant about protecting themselves."
Professor Greenglass is available for interviews to discuss her study and provide info on the following:
Tips and information on positive coping strategies for stress and anxiety related to COVID and the holidays
How to talk to those closest to you about your fears
Understanding the connection between substance use and risk of contracting COVID
Factors that can contribute to anxiety and stress in general
What mindset can contribute to decreased anxiety
More about Greenglass: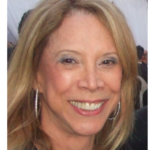 Esther Greenglass is a Professor of Psychology at York University in Toronto. Her research areas include job stress, burnout, anxiety, and coping, and recently, her research focus is on COVID-anxiety and psychosocial factors. She has published more than 200 scientific journal articles and book chapters and has been invited to present her research to academic conferences all over the world.
About York University
York University is a modern, multi-campus, urban university located in Toronto, Ontario. Backed by a diverse group of students, faculty, staff, alumni and partners, we bring a uniquely global perspective to help solve societal challenges, drive positive change and prepare our students for success. York's fully bilingual Glendon Campus is home to Southern Ontario's Centre of Excellence for French Language and Bilingual Postsecondary Education. York's campuses in Costa Rica and India offer students exceptional transnational learning opportunities and innovative programs. Together, we can make things right for our communities, our planet, and our future.
Media contact: Anjum Nayyar, York University Media Relations, cell 437-242-1547, anayyar@yorku.ca