Urges research to explore broader human perspective including ethical implications of AI
TORONTO, Nov. 16, 2021 – Today, York University Task Force on AI & Society launched its report analyzing artificial intelligence (AI) and society as a key area for growth at York, with recommendations to help steer the University closer to becoming a global centre of excellence for teaching and research in this field.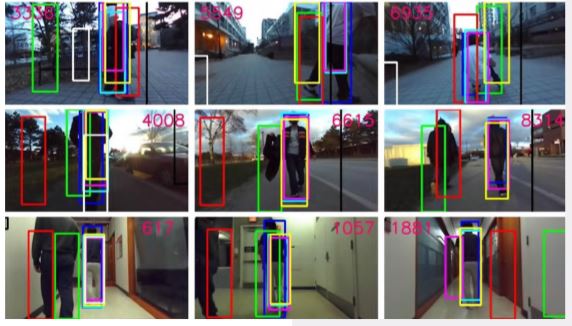 The report, Fostering the Future of Artificial Intelligence: Report from the York University Task Force on AI & Society, is the result of the task force's work to develop ideas and examine options for building and featuring York's research strengths in AI.
"The goal is to explore the whole spectrum of possibilities for research, development and innovation in artificial intelligence, data governance and associated disruptive technologies as well as the applications and impact of such technologies on society," says Amir Asif, Vice President Research & Innovation. "York's research in AI will contribute to core theory and technological applications in a broad spectrum of areas, including social sciences and humanities, health, business, and law, and aims to provide a broader human perspective, including the ethical implications of AI on humanity and society."
York currently offers more than 80 AI-related courses across six Faculties as well as three master's degrees in AI supported by the Vector Institute for Artificial Intelligence, and two AI certificate programs. More than 90 faculty members are currently engaged in AI-related research, contributing to core theory and technological applications while also providing broader perspectives including the impact of AI on humanity and society.
Key recommendations from the report include expanding York's faculty strength through strategic cluster hiring of researchers with interests in core technical topics; developing interdisciplinary curriculum initiatives with new academic programs and research partnerships across the Faculties; and establishing a university resourced platform such as an Organized Research Unit, that serves as a showcase to attract students, partners and donors.
York University is a modern, multi-campus, urban university located in Toronto, Ontario. Backed by a diverse group of students, faculty, staff, alumni and partners, we bring a uniquely global perspective to help solve societal challenges, drive positive change and prepare our students for success. York's fully bilingual Glendon Campus is home to Southern Ontario's Centre of Excellence for French Language and Bilingual Postsecondary Education. York's campuses in Costa Rica and India offer students exceptional transnational learning opportunities and innovative programs. Together, we can make things right for our communities, our planet, and our future.
Media Contact:
Gloria Suhasini, York University Media Relations, 647-463-4354, suhasini@yorku.ca