New study explores philosophy of surgical decision-making
TORONTO, May 14, 2021 – A new study led by York University has found that pediatric neurosurgeons think about the whole patient and doing no harm when they have to make critical life and death decisions for children during an operation. According to the study, published in The Journal of Neurosurgery: Pediatrics today, surgeons report that they prepare in advance for uncertainty, are adaptive and creative in making decisions while operating, and take the family's wishes into account when thinking through an uncertain situation during a surgery.
"In the instances where surgeons encountered a complication or an uncertain event while they were operating, they asked themselves 'Is this going to harm the patient?, how much risk am I willing to take while operating? How risk averse are these children and their families?'" says lead author, Leeat Granek, associate professor, School of Health Policy and Management in the Faculty of Health at York University.
"Surgeons are not disconnected from the patient − the patient is not just a body on the table, they are a child who has the rest of their life to live and are also part of a family who love and cares for them. Surgeons aren't just looking at the two-by-two square inch tumour that they're operating on, they're looking at the whole child as well as the long-term consequences of what they're doing. Pediatric brain surgery is particularly complex because intraoperative decisions can cause long-term consequences for children like losing the ability to speak, walk, or see and in some instances, can even lead to death."
The objective of the study was to explore how pediatric neurosurgeons make decisions when they encounter unexpected events or complications while operating. Despite the importance of decision-making in surgical practice, little is known about how surgeons think about making decisions during their surgeries. This is because most of the research to date has focused on decision-making during the preoperative stage, says Granek.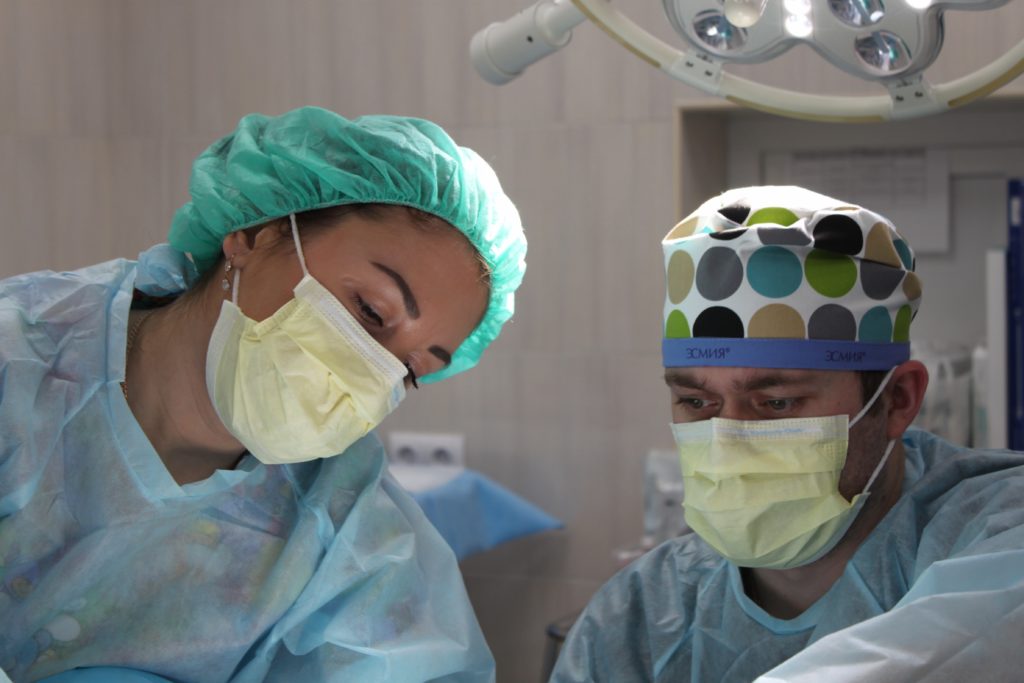 During the study, 26 pediatric neurosurgeons were interviewed from 12 different countries around the world using a semi-structured guide and results were coded and analyzed. The study found that pediatric neurosurgeons have a structured, diverse and well-thought-out analytical philosophy and practice when it comes to intraoperative decision-making.  The neurosurgeons reported three distinct themes that formed a philosophy of practice. One of these themes included professional practice focusing on preparing for uncertainty, the second theme pertained to patient and caregiver practices with the subthemes of shared decision-making and seeing the whole patient. The third theme involved surgeon practice with sub team themes of cultivating self-awareness and learning from experience.
"You do have to keep in mind that there's a person beneath those six square centimeters that you're looking at. You don't want to become so impersonal about it, which is a tendency you tend to have when you're a trainee. When you're a trainee it's all about the tactical thing that you're doing, you forget about the patient… You have to learn to do that in balance," reports one surgeon interviewed for the research.
Researchers say that these philosophies and practices can be structured and codified in order to teach residents how to develop better intraoperative judgment. Granek says her findings show pediatric neurosurgeons have a  well- developed philosophy on their intraoperative decision-making but it's not something that is taught or ever discussed.
"Pediatric neurosurgeons try to prepare as much as possible in advance of a brain surgery on a child, but uncertainty can arise in some situations.  In these instances, the surgeons have developed a philosophical approach on intraoperative decision-making and no one has ever studied this before," says Granek. "It's a huge part of what neurosurgeons do but they receive no training in this area. So how do we teach the next generation of surgeons? We can't teach it unless we understand it."
York University is a modern, multi-campus, urban university located in Toronto, Ontario. Backed by a diverse group of students, faculty, staff, alumni and partners, we bring a uniquely global perspective to help solve societal challenges, drive positive change and prepare our students for success. York's fully bilingual Glendon Campus is home to Southern Ontario's Centre of Excellence for French Language and Bilingual Postsecondary Education. York's campuses in Costa Rica and India offer students exceptional transnational learning opportunities and innovative programs. Together, we can make things right for our communities, our planet, and our future. 
Media Contact: 
Anjum Nayyar, York University Media Relations, cell 437 242 1547, anayyar@yorku.ca