TORONTO, May 13, 2021 — York University's School of the Arts, Media, Performance & Design (AMPD) is co-hosting a Virtual Reality (VR) tour of the remounted Art Gallery of Ontario exhibition Tunirrusiangit: Kenojuak Ashevak and Tim Pitsiulak Revisited, May 14, from 4 to 5 p.m.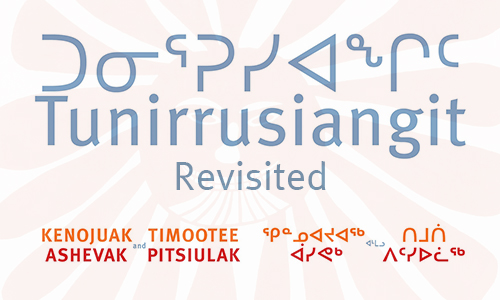 Art history Professor Anna Hudson and her curatorial students will be conducting the tour, organized as part of the monthlong UniVirtual Experience 2021, produced by Educators in VR. AMPD Dean Sarah Bay-Cheng also will be present.
During the original exhibit in 2018, the AGO showcased art by Inuit artist Kenojuak Ashevak and her nephew Tim Pitsiulak at its largest exhibition space, the Sam & Ayala Zacks Pavilion. The current remounted exhibition is presented in virtual space, through a collaboration among the AGO, AMPD's Mobilizing Inuit Cultural Heritage (MICH) project and Art Gate VR, a novel platform for virtual art exhibits and collecting started by artist and entrepreneur, Brendon McNaughton.
The virtual exhibition was created by Hudson's curatorial studies class during this winter semester, addressing the pandemic closures.
"Virtually meeting my students and invited speakers in our collaboratively curated VR exhibition has been magical," says Hudson, who is also MICH project's principal investigator. "Despite COVID-19 lockdown, we bonded across cultures, race, geography, and generations, and talked about our collective reckoning of settler-Indigenous relations."
Bay-Cheng points out that the international art market is moving towards the virtual space when people can't or won't travel the same. "But more importantly, this provides expanded access, including to the communities who might not be able to attend an exhibit at the AGO in Toronto.
"It also highlights the need for robust internet access in rural communities, including Indigenous, Inuit and First Nations here in Canada, and around the word. There's a question of digital inequality that we're committed to solving, in part by highlighting the potential and the opportunities for these kinds of projects to reach a wider and more inclusive community," Bay-Cheng adds.
Both Bay-Cheng and Hudson are available for media interviews on the exhibition and topics related to art history, and visual arts and the international art market, including their foreseeable future.
York University is a modern, multi-campus, urban university located in Toronto, Ontario. Backed by a diverse group of students, faculty, staff, alumni and partners, we bring a uniquely global perspective to help solve societal challenges, drive positive change and prepare our students for success. York's fully bilingual Glendon Campus is home to Southern Ontario's Centre of Excellence for French Language and Bilingual Postsecondary Education. York's campuses in Costa Rica and India offer students exceptional transnational learning opportunities and innovative programs. Together, we can make things right for our communities, our planet, and our future. 
Media Contact:
Gloria Suhasini, York University Media Relations, 647.463.4354, suhasini@yorku.ca