TORONTO, Jan. 25, 2021 – York University and the University of the Witwatersrand in South Africa are building on a successful collaboration to tackle COVID-19 across Africa by creating an international consortium of experts in disease modelling and artificial intelligence.
York President and Vice-Chancellor Rhonda Lenton and University of the Witwatersrand Vice-Chancellor and Principal Zeblon Vilakazi will sign a Memorandum of Understanding (MOU) in a virtual ceremony on Wednesday, Jan. 27 starting at 8:30 am ET.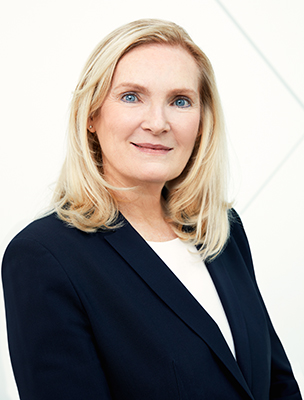 "Both York University and University of the Witwatersrand possess significant expertise in disease modelling, global health, emergency management and artificial intelligence," says Lenton. "This partnership will strengthen the collaboration between our academic communities and help students, researchers, policy makers and community representatives work together to prevent the spread of COVID-19, mitigate potential outbreaks in the future, and drive positive change across Africa and around the world."
The MOU enables collaborative activities such as exchanges of undergraduate students, mobilizing faculty and researchers and cooperating on research and future joint project development.
"The COVID-19 pandemic has disrupted life as we know it, but it has also galvanised our rapid adaptation to change and the adoption of new technologies," says Vilakazi. "Wits is proud to collaborate with leading scholars from York University to develop new technologies to strengthen the fight against COVID-19 and future research and joint project development."
The collaborators will continue their work through the Africa-Canada Artificial Intelligence and Public Health Data Modelling Consortium and the project, Predictive modeling and forecasting of the transmission of COVID-19 in Africa using Artificial Intelligence. The project, led by York University Assistant Professor Jude Kong of the Department of Mathematics and Statistics, Faculty of Science, a member of the National COVID-19 Modelling Rapid Response Task Force, received more than $1.2 million from the International Development and Research Centre (IDRC).
"The project builds on an existing South African-led COVID-19 dashboard and combines modelling at York to inform and bring real-time, relevant data to policy makers across Africa," says Kong. "It allows us to reach out to local communities across Africa, and to work with them to support COVID-19 communication and dispel misinformation. The MOU will allow us to expand on our collaboration."
The earlier project led to formation of the Africa-Canada Artificial Intelligence and Public Health Data Modelling Consortium, co-chaired by Distinguished Research Professor and Canada Research Chair Jianhong Wu of the Faculty of Science who leads the National COVID-19 Modeling Rapid Response Task Force, and Professor Bruce Mellado of the University of the Witwatersrand (Wits University), a senior researcher of iThemba LABS and director of the Institute for Collider Particle Physics.
Emceed by Faculty of Science Dean Rui Wang, the virtual event will include remarks by:
York President & Vice-Chancellor Rhonda Lenton;
Wits University Vice-Chancellor and Principal Zeblon Vilakazi;
Director, Education and Science, International Development Research Centre Naser Faruqui;
York Vice-President Research & Innovation Amir Asif; and
Parliamentary Secretary to the Minister of Foreign Affairs Robert Oliphant
The event will also include presentations by Kong and Mellado.
Kong will talk about the objectives of their collaboration in aiding policy makers to help suppress, not only COVID-19, but future disease outbreaks, and in supporting local communication strategies and dispelling misinformation.
Mellado will demonstrate the COVID-19 Emergency Management Dashboard developed by his team at Wits University.
To view the virtual event: https://www.youtube.com/watch?v=Y-vNQXO7Nl8&feature=youtu.be
-30-
York University is a modern, multi-campus, urban university located in Toronto, Ontario. Backed by a diverse group of students, faculty, staff, alumni and partners, we bring a uniquely global perspective to help solve societal challenges, drive positive change and prepare our students for success. York's fully bilingual Glendon Campus is home to Southern Ontario's Centre of Excellence for French Language and Bilingual Postsecondary Education. York's campuses in Costa Rica and India offer students exceptional transnational learning opportunities and innovative programs. Together, we can make things right for our communities, our planet, and our future. 
Media Contact:
Sandra McLean, York University Media Relations, 416-272-6317, sandramc@yorku.ca