York University partnering with organizations in Africa to use local data, AI and modelling expertise to manage pandemic
TORONTO, November 30, 2020 – Researchers from York University are joining with organizations across Africa to predict the spread of the COVID-19 pandemic and provide modelling that will help national policymakers from across Africa manage the virus in real time.
The project, Predictive modeling and forecasting of the transmission of COVID-19 in Africa using Artificial Intelligence, will receive more than $1.2 million in funding from the International Development and Research Centre (IDRC). It is one of nine projects selected for funding through the Global South AI4COVID Response Program, focused on low and middle-income countries.
"This timely collaboration brings together York's research strengths in disease modelling, global health, artificial intelligence and emergency management, with African AI and modelling expertise. It will allow our researchers to access the practical skills, perspectives and sensitivity that only local organizations can provide, enhancing outcomes and creating positive change in local communities," said Rhonda Lenton, president and vice-chancellor of York. "York looks forward to working with colleagues across Africa to contribute to the global effort to contain the devastating effects of the pandemic."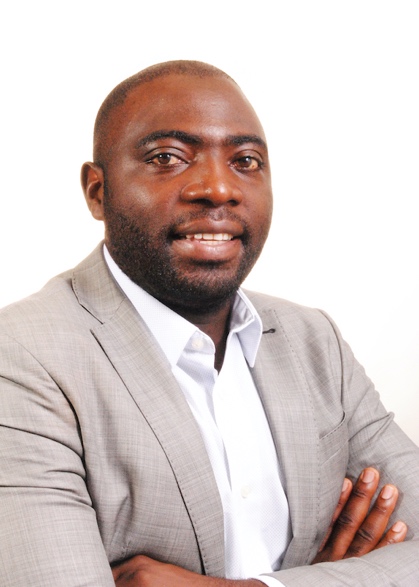 Jude Kong, an assistant professor in the Department of Mathematics & Statistics, Faculty of Science, and a member of the National COVID-19 Modelling Rapid Response Task Force at York, will lead an interdisciplinary team of more than 50 researchers from key academic and government institutions in nine African countries and Canada.
"Working with organizations in Africa, we will develop models and simulations of COVID-19 that are relevant to specific cities and the areas adjacent to them," said Kong. "This will give municipal and national health authorities and policy-makers from across Africa the practical tools they need to suppress subsequent waves of infections or mitigate their impact. It will enable us to look at the effectiveness of public health interventions to determine if a particular intervention is appropriate, equitable, feasible and cost-efficient."
The project will also examine ways to address the spread of misinformation about COVID-19 prevention and treatment.
Professors from three faculties and four major research centres and laboratories at York will contribute their expertise to the project. In addition to Kong, the Principal Investigator, key York participants include:
Professor Ali Asgary, Faculty of Liberal Arts & Professional Studies, and Executive Director of the Advanced Disaster, Emergency and Rapid Response Program (ADERSIM);
Professor James Orbinski, Faculty of Health, and Founding Director of the Dahdaleh Institute for Global Health Research
Distinguished Research Professor and Canada Research Chair Jianhong Wu, Faculty of Science, Director of the Fields Laboratory of Mathematics for Public Health, Leader of the National COVID-19 Modeling Rapid Response Task Force.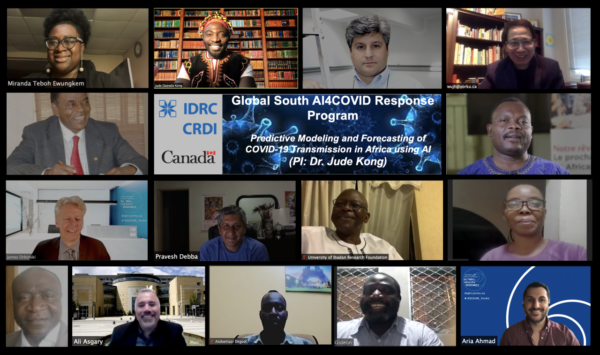 In conjunction with the project, the Africa-Canada Artificial Intelligence and Public Health Data Modelling Consortium has been established and will be co-chaired by Wu, of York University, and Professor Bruce Mellado of University of the Witwatersrand, South Africa. The Consortium will collaborate on the project, building on an existing South Africa-led COVID-19 dashboard developed by Mellado's research team and transmission models and simulation technologies that have been developed both at York University and University of the Witwatersrand and widely adopted by government agencies and international organizations. By engaging with urban communities and communities just outside urban communities, the project will examine the disproportionate impact of the pandemic on marginalized populations such as women, rural communities, informal workers, and others.
York University is a modern, multi-campus, urban university located in Toronto, Ontario. Backed by a diverse group of students, faculty, staff, alumni and partners, we bring a uniquely global perspective to help solve societal challenges, drive positive change and prepare our students for success. York's fully bilingual Glendon Campus is home to Southern Ontario's Centre of Excellence for French Language and Bilingual Postsecondary Education. York's campuses in Costa Rica and India offer students exceptional transnational learning opportunities and innovative programs. Together, we can make things right for our communities, our planet, and our future.
Media Contact:
Janice Walls, Media Relations, York University, 416 455 4710, wallsj@yorku.ca
­