TORONTO, Nov. 30, 2020 – Multi-jurisdictional, multi-municipality and diverse cities, while especially vulnerable to emerging infectious disease, can play a significant role in the public health response to pandemics like COVID-19.
An upcoming webinar, "Why Pandemics, Such as COVID-19, Require a Metropolitan Response," hosted by York University's Faculty of Environmental and Urban Change (EUC) and NYU's Marron Institute of Urban Management, will look at emerging evidence from New York, Wuhan, Paris, and Johannesburg. The webinar will take place on Thursday, Dec. 3, from 11 am to 12:30 pm.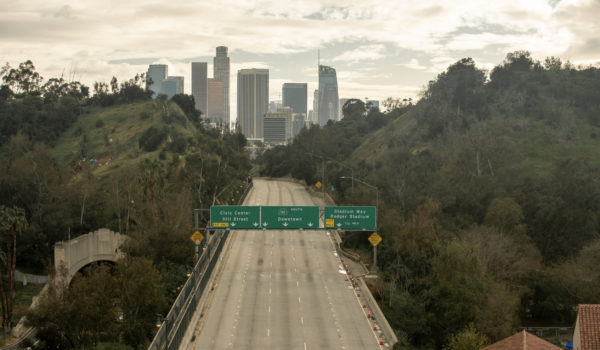 Much of the world's urban population is now part of an interconnected and extended metropolitan area across multiple local and regional jurisdictions.
"It is precisely this interconnectedness, in combination with socioeconomic diversity and inequality, that makes these metropolitan agglomerations both more vulnerable to pandemics and ultimately better able to confront them," says EUC Professor Roger Keil, panel moderator.
The panellists are calling for the empowerment of metropolitan governmental structures to deal with the challenges of the current pandemic and future emerging infectious disease threats.
Professor Angela Hawken, director of the NYU Marron Institute of Urban Management, will open the webinar, while Keil will introduce the topic, featuring his work in Toronto.
Panellists will give 10-minute presentations focused on four metropolitan areas:
New York: Professor Shlomo Angel, director of Urban Expansion at the NYU Marron Institute of Urban Management;
Wuhan: Professor Xuefei Ren, Department of Sociology, Michigan State University;
Paris: Eric Huybrechts, Urban and Environmental planning Agency of Greater Paris Region;
Johannesburg: Professor Margot Rubin, School of Architecture and Planning, University of the Witwatersrand, Johannesburg.
Professor Neil Brenner of the Department of Sociology, University of Chicago, will present a commentary followed by a Q&A session.
RSVP here: https://nyu.zoom.us/webinar/register/2416051538299/WN_HQ1HwnRoTR-w-PVAWxRAdQ
-30-
York University is a modern, multi-campus, urban university located in Toronto, Ontario. Backed by a diverse group of students, faculty, staff, alumni and partners, we bring a uniquely global perspective to help solve societal challenges, drive positive change and prepare our students for success. York's fully bilingual Glendon Campus is home to Southern Ontario's Centre of Excellence for French Language and Bilingual Postsecondary Education. York's campuses in Costa Rica and India offer students exceptional transnational learning opportunities and innovative programs. Together, we can make things right for our communities, our planet, and our future.
Media Contact:
Sandra McLean, York University Media Relations, 416-272-6317, sandramc@yorku.ca