OSIRIS-REx mission attempting to get sample from Bennu today: York U expert and member of mission science team available to comment
TORONTO, Tuesday, Oct. 20, 2020 – Today, after years of studying the near-Earth asteroid Bennu, the OSIRIS-REx mission will make its first attempt to collect and retrieve a sample from its surface. The mission will use a robotic arm and novel sampling device to collect the sample, more than 200 million miles from Earth, in a Touch-And-Go (TAG) by the NASA spacecraft.
Professor Michael Daly, director of York University's Centre for Research in Earth and Space Science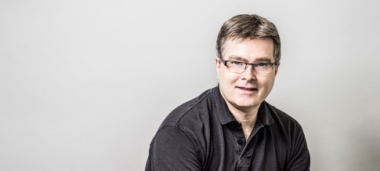 (CRESS), led the development of the OSIRIS-REx laser altimeter (OLA), which has provided unprecedented topographical measurements of Bennu. This data was instrumental in the selection of a sampling site and navigation of the spacecraft to the surface of Bennu.
A professor in York's Lassonde School of Engineering, Daly is a member of the international team that will receive the Bennu sample on Earth in 2023 for scientific analysis. Through an agreement between NASA and the Canadian Space Agency, Canada will receive four per cent of the pristine sample for future analysis and curation.
Scientists hope the sample will help them to better understand the origins of life and the dynamics of our solar system.
"The sample is a first for NASA and also for the Canadian Space Agency," says Daly. "It is the culmination of an already successful mission and it will be studied by scientists for decades to come."
Professor Michael Daly is available for interviews about the role of the laser altimeter data and what he hopes to learn as a member of the team that will be analyzing the sample.
NASA's coverage begins at 5pmET. Follow #ToBennuAndBack for more info.
York University champions new ways of thinking that drive teaching and research excellence. Our students receive the education they need to create big ideas that make an impact on the world. Meaningful and sometimes unexpected careers result from cross-disciplinary programming, innovative course design and diverse experiential learning opportunities. York students and graduates push limits, achieve goals and find solutions to the world's most pressing social challenges, empowered by a strong community that opens minds. York U is an internationally recognized research university – our 11 faculties and 25 research centres have partnerships with 200+ leading universities worldwide. Located in Toronto, York is the third largest university in Canada, with a strong community of 53,000 students, 7,000 faculty and administrative staff, and more than 300,000 alumni. York U's fully bilingual Glendon Campus is home to Southern Ontario's Centre of Excellence for French Language and Bilingual Postsecondary Education.
Media contact: Anjum Nayyar, York University Media Relations, cell 437-242-1547, anayyar@yorku.ca