TORONTO, August 6, 2020 – York University Faculty of Education Professor Carl E. James has been appointed as Senior Advisor on Equity and Representation to the University, as part of the Division of Equity, People and Culture (EPC). In this newly created role, Professor James will work closely with Vice President of EPC, Sheila Cote-Meek, to support the advancement of equity, diversity and inclusion (EDI) throughout the University.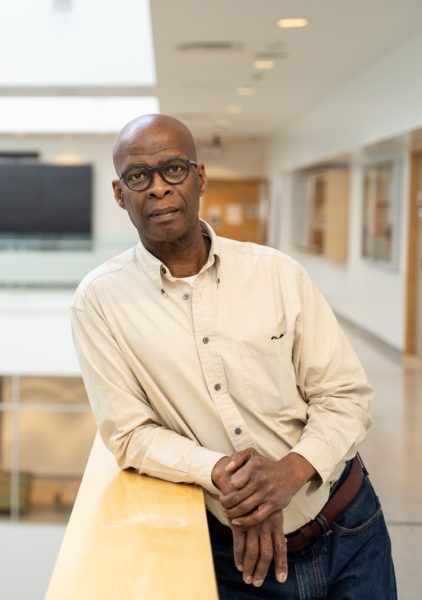 Recognized nationally and internationally for his work in equity in relation to race, class, gender, racialization, immigration and citizenship, James is also currently the Jean Augustine Chair in Education, Community and Diaspora at York; and a Fellow of the Royal Society of Canada. Until recently, he was also York's Affirmative Action, Equity and Inclusivity Officer.
"I see the creation of this position as an acknowledgement of the systemic character of racism that must be addressed through equity policies and programs that go beyond unconscious bias training, existing Affirmative Action practices, and prideful references to the racially diverse student population," said James, who will provide strategic advice and work to guide the development of a University Equity Plan, while advising on matters of significance to racialized students, faculty, and staff.
"I am grateful for the ways in which community members from across the University have been working together to bring their experience and expertise to bear on advancing diversity, inclusion and equity in our own institution and beyond. Important steps have been taken at the University in the case of the Indigenous Framework as an example, but more action is needed. I know that together, VP Cote-Meek and Professor James make an incredibly strong and accomplished team who will develop and implement an EDI strategy that will have a lasting impact at York and help facilitate specific initiatives that are emerging from the recent consultations regarding anti-Black racism. A further update on those consultations will be forthcoming shortly," said Rhonda L. Lenton, President and Vice-Chancellor.
"I am delighted that Professor James has accepted the role of Senior Advisor on Equity and Representation, and look forward to collaborating on important initiatives necessary to advancing our shared goals of equity, diversity and inclusion at York," said Sheila Cote-Meek, VP-EPC, "Professor James brings a vast range of knowledge and experience that will be important in facilitating a positive organizational culture".
James will also establish a process in which individuals in Equity roles, and those who are responsible for addressing anti-Black racism, will work together across the University.
"This is an indication of York's commitment to earnestly address anti-Black racism experiences, about which Black and other racialized faculty, students and staff have raised concerns," said James, whose deep knowledge and expertise will aid in the development of faculty equity plans.
York University champions new ways of thinking that drive teaching and research excellence. Our students receive the education they need to create big ideas that make an impact on the world. Meaningful and sometimes unexpected careers result from cross-disciplinary programming, innovative course design and diverse experiential learning opportunities. York students and graduates push limits, achieve goals and find solutions to the world's most pressing social challenges, empowered by a strong community that opens minds. York U is an internationally recognized research university – our 11 faculties and 25 research centres have partnerships with 200+ leading universities worldwide. Located in Toronto, York is the third largest university in Canada, with a strong community of 53,000 students, 7,000 faculty and administrative staff, and more than 300,000 alumni.
York U's fully bilingual Glendon Campus is home to Southern Ontario's Centre of Excellence for French Language and Bilingual Postsecondary Education.
Media Contact: Gloria Suhasini, York University Media Relations, 647-463-4354, suhasini@yorku.ca