TORONTO, Aug. 05, 2020 – Cormorants can engender strong feelings, but York University biologist Gail Fraser says, they have been unfairly maligned. She suggests there are better ways to manage this aquatic bird than the current sanctioned cull expected to go ahead this fall.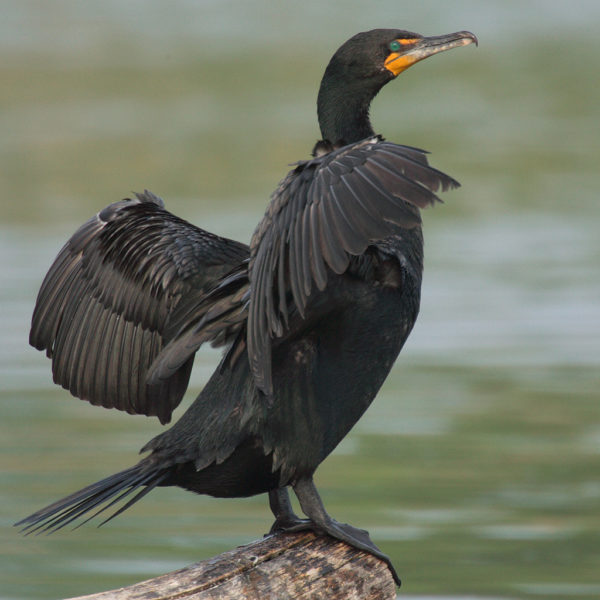 Anyone familiar with the tree nesting species of cormorants knows their droppings can kill their host trees and the surrounding vegetation, however, Fraser, who has studied these native birds for years, says this is part of the natural ecological process and the effect is highly localized.
Fraser says she would like to see population targets or modelling done first to show whether a cull is needed, and if so, what the per day bird limit for each hunter should be to achieve the goal. With the current 15 birds per day limit, she is worried the hunt could remove the entire breeding population in Ontario.
"A significant reduction of the cormorant population in Ontario may have repercussions for other species, such as the recovering population of bald eagles," says Fraser of the Faculty of Environmental Studies. "Cormorants have, for example, made up a large portion of the prey for bald eagles in Minnesota and are already impacting cormorant colonies in Ontario. A cormorant hunt will remove a significant prey base for bald eagles."
Fraser is available to discuss the following:
Alternative ways to manage cormorants,
The importance of cormorants in the Great Lakes ecosystems,
How cormorant ecology relates to biodiversity conservation,
How they came back from near extinction in the early 1970s.
-30-
York University champions new ways of thinking that drive teaching and research excellence. Our students receive the education they need to create big ideas that make an impact on the world. Meaningful and sometimes unexpected careers result from cross-disciplinary programming, innovative course design and diverse experiential learning opportunities. York students and graduates push limits, achieve goals and find solutions to the world's most pressing social challenges, empowered by a strong community that opens minds. York U is an internationally recognized research university – our 11 faculties and 25 research centres have partnerships with 200+ leading universities worldwide. Located in Toronto, York is the third largest university in Canada, with a strong community of 53,000 students, 7,000 faculty and administrative staff, and more than 300,000 alumni. York U's fully bilingual Glendon Campus is home to Southern Ontario's Centre of Excellence for French Language and Bilingual Postsecondary Education.
Media Contact:
Sandra McLean, York University Media Relations, 416-272-6317, sandramc@yorku.ca