York University educator is available to explain why a bumpy start can be expected
TORONTO, July 2, 2020 – With the doors re-opening at Greater Toronto Area daycares run by the YMCA – Canada's largest not-for-profit child care provider – starting on Monday, July 6, many parents are gearing up for their children to play with a group of kids for the first time in almost four months.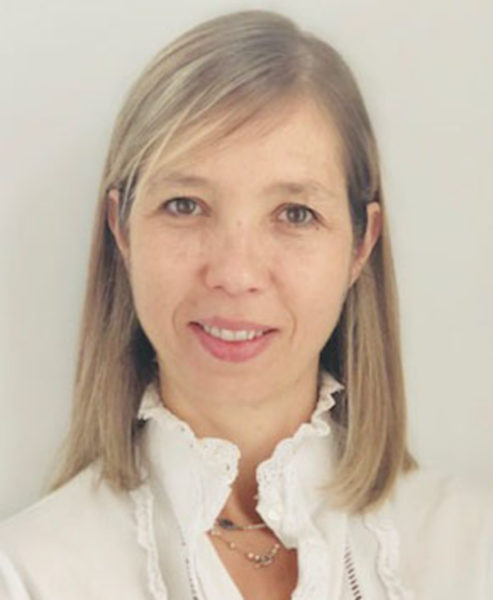 Cristina Delgado Vintimilla, an assistant professor of early childhood in York University's Faculty of Education, says patience is key during the transition back to child care centres.
Ontario's licensed daycare centres have been closed since March in response to the global COVID-19 pandemic. While the Ontario government announced child care centres could open as early as June 12, following strict health protocols, most daycares have been slow to reopen. The YMCA of Greater Toronto is scheduled to start reopening their approximately 300 child care centres beginning on Monday, July 6.
"Parents need to be as flexible as possible during the first days of going back to daycare, especially with infants and toddlers," says Vintimilla. "It could be the case that children need to again go through a gradual re-entry to daycare, returning for part of the day or just a few days a week, before returning to a full-time daycare schedule."
For these infants, toddlers and preschoolers, spending a lot of time isolated at home with their parents has become the new normal during the pandemic. Vintimilla is encouraging parents to pay close attention to how their kids are feeling.
"Listen very closely to the emotions and concerns of your children so that they know that you are listening to them and that their emotions and ideas matter," says Vintimilla, a mother of two elementary-age children.
She also recommends that parents treat daycare teachers as partners in the process.
"Keep the lines of communication open with the educators in your child's daycare," Vintimilla explains. "Sometimes we treat daycares too much as if they are only a service but daycares are spaces for children and families to be part of an experience that is generative and joyful. Conversations with your child's educators will allow them to support families and address any concerns and questions that parents might have."
Vintimilla can share tips for parents to help their kids transition back to daycare, including:
Create a plan that gradually helps kids go back on schedule for bed time, nap time and meals to make the transition to daycare easier
Talk with them about what is happening with COVID-19 and how life will slowly go back to the way it was before the pandemic
Expand your social circle, if possible, to include another family with a child of similar age to your child
Find new ways to play with your kids, like getting on the floor to play with their toys or role playing with their dolls, stuffed animals and figurines
Organize online playdates and video calls with your child's friends
An educator for the past 15 years, Vintimilla is a pedagogista within the Italian tradition. At York, she teaches courses to prospective teachers including Educating Young Children, and Pedagogical Documentation in Early Childhood Education.
A former elementary school principal in Ecuador, Vintimilla is co-leading an experimental itinerant school in the gardens of host houses within neighborhoods of Cuenca, Ecuador, where physical distancing measures will be practiced outdoors due to the COVID-19 pandemic. She is also a researcher at the Pedagogist Network of Ontario and is part of the Common World Childhoods Research Collective and the Early Childhood Pedagogies Collaboratory.
York University champions new ways of thinking that drive teaching and research excellence. Our students receive the education they need to create big ideas that make an impact on the world. Meaningful and sometimes unexpected careers result from cross-disciplinary programming, innovative course design and diverse experiential learning opportunities. York students and graduates push limits, achieve goals and find solutions to the world's most pressing social challenges, empowered by a strong community that opens minds. York U is an internationally recognized research university – our 11 faculties and 25 research centres have partnerships with 200+ leading universities worldwide. Located in Toronto, York is the third largest university in Canada, with a strong community of 53,000 students, 7,000 faculty and administrative staff, and more than 300,000 alumni.
York U's fully bilingual Glendon Campus is home to Southern Ontario's Centre of Excellence for French Language and Bilingual Postsecondary Education.
Media Contact: Vanessa Thompson, York University Media Relations, 647-654-9452, vthomps@yorku.ca