TORONTO, June 30, 2020 – Researchers from disciplines across York University, including biologists, social scientists and mathematicians, will develop a hive of research when York's new Centre for Bee Ecology, Evolution and Conservation (BEEc) becomes an Organized Research Unit (ORU) starting July 1.
The Senate of York University approved the move earlier this year to make BEEc the University's 26th ORU, enabling it to dive deeper into the crisis affecting the health and decline of bees globally.
"York University's ORUs have a strong history of highly innovative and collaborative research," said Vice-President Research & Innovation Amir Asif. "Steeped in York's tradition of collegial interdisciplinarity, ORUs serve as synergistic hubs for participatory research programs that bring together expertise from across disciplines."
The new ORU will provide a place where experts can collaborate on innovative, cutting-edge research on bees to help further knowledge, train future leaders in the field, educate the public and affect policy that will make a difference for pollinators locally, as well as globally.
"We are thrilled that our proposal was approved by Senate. The bee crisis is multidimensional and there is no simple solution. BEEc will allow us to bring talented biologists and mathematicians, but also engineers, social scientists and economists to help us answer the big questions in the field," says Amro Zayed, research chair in Genomics and BEEc director.
BEEc researchers will study the health, behaviour, biodiversity, genomics and conservation of bees, with the goal of enhancing their long-term sustainability, and that of the important crops and plants that rely on bees for pollination.
Meet some of the core researchers:
Associate Professor Zayed of the Faculty of Science uses genomics to understand why native bees and honey bees are declining, and develops tools to circumvent these declines.
Assistant Professor Sheila Colla of the Faculty of Environmental Studies researches native bees to find out why they're in decline and develops conservation efforts with a special focus on at-risk bumblebees.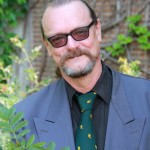 Professor Laurence Packer, a Distinguished Research Professor, studies native bees and is constantly contributing new species records to the global list of over 20,300 species. He has built and continues to maintain the largest Canadian collection of bees, currently estimated at over 500,000 specimens from all over the globe.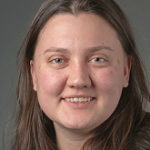 Professor Sandra Rehan of the Faculty of Science is an expert on social insect genomics and pollinator health combining molecular evolution, behavioural ecology, population genetics, and phylogenetics to understand the sociobiology, biogeography, nutritional requirements, and sustainability of bees.

Professor Jane Heffernan of the Faculty of Science and director of York's Centre for Disease Modelling is applying her modelling skills to help understand how pathogens and pests affect colony health.
-30-
York University champions new ways of thinking that drive teaching and research excellence. Our students receive the education they need to create big ideas that make an impact on the world. Meaningful and sometimes unexpected careers result from cross-disciplinary programming, innovative course design and diverse experiential learning opportunities. York students and graduates push limits, achieve goals and find solutions to the world's most pressing social challenges, empowered by a strong community that opens minds. York U is an internationally recognized research university – our 11 faculties and 25 research centres have partnerships with 200+ leading universities worldwide. Located in Toronto, York is the third largest university in Canada, with a strong community of 53,000 students, 7,000 faculty and administrative staff, and more than 300,000 alumni. York U's fully bilingual Glendon Campus is home to Southern Ontario's Centre of Excellence for French Language and Bilingual Postsecondary Education.
Media Contact:
Sandra McLean, York University Media Relations, 416-272-6317, sandramc@yorku.ca