York University expert available to explain how LGBTQ youth can thrive in self-isolation
TORONTO, May 28, 2020 – June's Pride Month will look much different this year with no joyous in-person events celebrating the triumphs and recognizing the struggles of the LGBTQ community.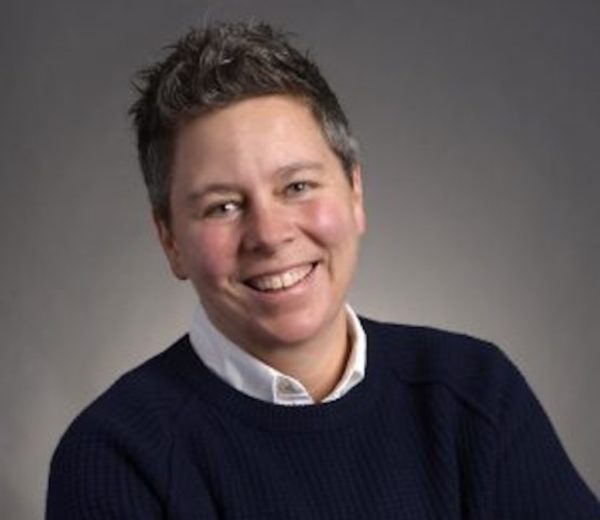 That is a huge loss for some young people who are grappling with their identities and lacking access to much-needed support systems while stuck at home in quarantine due to the COVID-19 pandemic, says Jen Gilbert, an associate professor in York University's Faculty of Education who teaches sexuality and education.
"While organizations are working to create virtual celebrations, these cannot replace the feeling of being part of a crowd of LGBTQ people marching down the street," says Gilbert. "LGBTQ youth may be at home, socially distancing, with families who may or may not be supportive of their sexual or gender identities. Schools, and the friends found there, are often a crucial space of support for LGBTQ youth."
With Ontario schools closed since the March Break, other young people are happy for the lockdown.
"Some LGBTQ youth face harassment at school and the break may be a welcome respite from the stress of going to school," says Gilbert, an expert on bullying in schools related to LGBTQ issues who served as the only Canadian investigator in the Beyond Bullying Project.
Teachers often do their sex education lessons in the spring so for many students it is being delivered online, if taught at all, which brings both challenges and opportunities.
"Students can access the information shared by their teacher at home, outside the sometimes uncomfortable atmosphere of the classroom," explains Gilbert. "But they aren't learning with each other and hearing other people's questions get answered."
Gilbert has conducted extensive research on LGBTQ issues in education, youth understanding of sexuality and gender, and sexual health education. Currently, Gilbert is the lead investigator of an international collaborative research project, Affective Beginnings: LGBT Issues in Teacher Education.
She can share tips for LGBTQ youths to survive in self-isolation, including:
Reach out to teachers, mentors and caring adults to ask for support
Stay connected with friends online and enjoy socially-distant time together
Read LGBTQ books, catch up on classic LGBTQ movies and TV shows
Learn about the history of the LGBTQ community through online resources
York University champions new ways of thinking that drive teaching and research excellence. Our students receive the education they need to create big ideas that make an impact on the world. Meaningful and sometimes unexpected careers result from cross-disciplinary programming, innovative course design and diverse experiential learning opportunities. York students and graduates push limits, achieve goals and find solutions to the world's most pressing social challenges, empowered by a strong community that opens minds. York U is an internationally recognized research university – our 11 faculties and 25 research centres have partnerships with 200+ leading universities worldwide. Located in Toronto, York is the third largest university in Canada, with a strong community of 53,000 students, 7,000 faculty and administrative staff, and more than 300,000 alumni.

York U's fully bilingual Glendon Campus is home to Southern Ontario's Centre of Excellence for French Language and Bilingual Postsecondary Education.
Media Contact: Vanessa Thompson, York University Media Relations, 647-654-9452, vthomps@yorku.ca