York University experts available to discuss how parents can survive March Break  
TORONTO, March 19, 2020 – Parents should avoid intense teaching sessions with their children who are at home on an extended March Break due to the COVID-19 global pandemic that shut down schools.
That's the advice of two York University educators who are urging parents of elementary school children to find a balance between allowing their kids to enjoy quality time with their families and incorporating some learning into their daily lives.
It's normal for kids to cherish their March Break, as they should, so it's important for parents to resist the temptation to start boot-camp-style lessons at the dinner table and add more stress to an already stressful situation.
York's experts are available to explain the best ways for parents to infuse light learning into their kids' routine and survive March Break together.
John Ippolito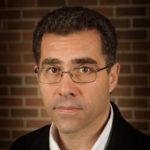 is an associate professor in the Faculty of Education who develops programs in public elementary schools, based in the Greater Toronto Area, that foster dialogue between families and schools and within families themselves. Ippolito has led research on how to keep the lines of communication open between children and their parents.
He can share tips to incorporate some learning and survive the break, including:
Encourage kids to be inquisitive, share their questions and observations, and meet them where they are in their learning, instead of where you think they should be
Remind them that they have time to catch up on their school assignments or homework
Encourage children to explore non-school projects
Allow kids to keep in touch with their friends online
Tina Rapke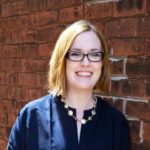 is an associate professor in the Faculty of Education who teaches mathematics education courses to current and prospective teachers. Rapke has conducted extensive research on strategies to enhance the learning and teaching of mathematics, and also leads a program in a GTA-based school to address parental concerns about math education and develop practical strategies to help students learn basic arithmetic.
She can share tips to incorporate some learning and survive the break, including:
Slow down and enjoy time with their children, and connect with them by listening
Play board games and write stories together
Play short math games and do mental math together. Talk about time (e.g. how long kids are off from school compared to summer break), and ask kids to do additions in their head (e.g. find all the ways to solve 12+13), practice division (e.g. share candies equally) and group objects in 5s and 10s.
York University champions new ways of thinking that drive teaching and research excellence. Our students receive the education they need to create big ideas that make an impact on the world. Meaningful and sometimes unexpected careers result from cross-disciplinary programming, innovative course design and diverse experiential learning opportunities. York students and graduates push limits, achieve goals and find solutions to the world's most pressing social challenges, empowered by a strong community that opens minds. York U is an internationally recognized research university – our 11 faculties and 25 research centres have partnerships with 200+ leading universities worldwide. Located in Toronto, York is the third largest university in Canada, with a strong community of 53,000 students, 7,000 faculty and administrative staff, and more than 300,000 alumni.

York U's fully bilingual Glendon Campus is home to Southern Ontario's Centre of Excellence for French Language and Bilingual Postsecondary Education.
Media Contact: Vanessa Thompson, York University Media Relations, 647-654-9452, vthomps@yorku.ca