TORONTO, Feb. 7, 2020 – A groundswell of advocates are needed to combat the current unequal numbers of women in science, technology, engineering and mathematics (STEM), says York University Professor Dawn Bazely, a biologist in the Faculty of Science. With International Day of Women and Girls in Science on Tuesday, February 11, Bazely says much more work is required to tip the scales.
"This is everyone's work because science is an international, collaborative endeavour. We need all scientists to embed inclusionary thinking in everything they do. It leads to much better science and because gender and other biases are systemic, policy action is essential for supporting the trailblazers leading change," she says.
She points to the Tri-agency Equity, Diversity and Inclusion Action Plan pilot program initiated by the Canadian Institutes of Health Research, the Natural Sciences and Engineering Research Council of Canada, and the Social Sciences and Humanities Research Council of Canada as an excellent example of the kind of policy needed to change exclusionary practices. In addition, York recently hired its first vice-president, equity, people and culture.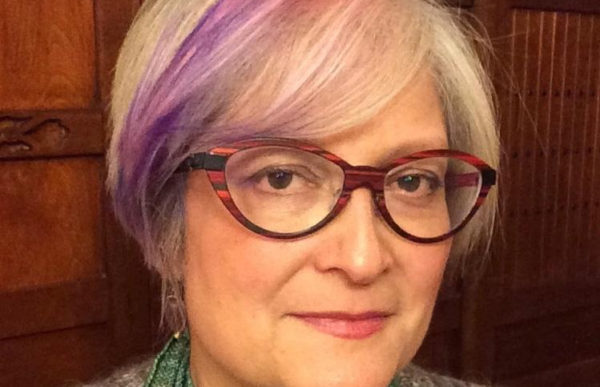 Bazely has been instrumental in organizing Wikipedia edit-a-thons to increase the number of women biographies. Currently, most English Wikipedia editors are male, and most biographies are about men. Only about 18 per cent are about women.
"The community of advocates is always expanding. Increasing numbers of York professors, librarians, staff and students have been part of that growth, since librarian John Dupuis and I organized York's first International Ada Lovelace Day in 2015," says Bazely, who wrote a Washington Post op-ed about why Canadian physics professor, Donna Strickland, did not have a Wikipedia page when she received the Nobel Prize.
"But we need many more voices across the post-secondary sector in STEM and beyond," says Bazely. She has watched and been instrumental in helping to create and expand networks of Women in STEM, especially younger women and their allies, throughout the Greater Toronto Area, and across Ontario and Canada, in the last five years.
Bazely is available to discuss the issues and what still needs to happen to encourage and support more women to choose education and careers in STEM.
-30-
York University champions new ways of thinking that drive teaching and research excellence. Our students receive the education they need to create big ideas that make an impact on the world. Meaningful and sometimes unexpected careers result from cross-disciplinary programming, innovative course design and diverse experiential learning opportunities. York students and graduates push limits, achieve goals and find solutions to the world's most pressing social challenges, empowered by a strong community that opens minds. York U is an internationally recognized research university – our 11 faculties and 25 research centres have partnerships with 200+ leading universities worldwide. Located in Toronto, York is the third largest university in Canada, with a strong community of 53,000 students, 7,000 faculty and administrative staff, and more than 300,000 alumni. York U's fully bilingual Glendon Campus is home to Southern Ontario's Centre of Excellence for French Language and Bilingual Postsecondary Education.
Media Contact:
Sandra McLean, York University Media Relations, 416-736-2100 ext. 2097 or 416-272-6317,
sandramc@yorku.ca