York University scholar available to discuss Blackness in Canada research project
TORONTO, February 6, 2020 – It's no accident that Professor Lorne Foster – one of Canada's top scholars on racial profiling and anti-racism laws – chose to kick off his research project exploring Black Canadian identity during Black History Month.
Black History Month is a time to celebrate the contributions of Black Canadians and learn how people of African descent have helped to shape Canada's heritage and identity.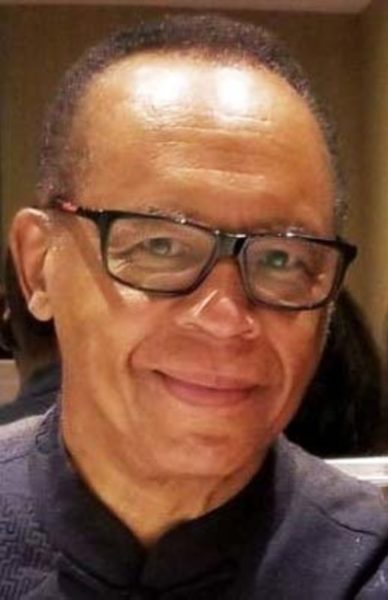 Foster is leading a first-of-its-kind, national research project exploring what it means to be a Black Canadian man, woman or youth.
"In many communities across Canada, Black Canadians experience isolation, anti-Black racism, school disengagement, youth incarceration, racial profiling, gun violence, poor health outcomes and greater levels of unemployment and underemployment," said Foster. A professor in the Department of Equity Studies, Faculty of Liberal Arts & Professional Studies, Foster also serves as the director of York's Institute for Social Research.
"To address these barriers within Canada's Black population, and to advance racial equity in society, we need to study their first-hand-perspectives and listen to their diverse voices," he said.
The goal of the multi-year study is to investigate the Black Canadian population as a national ethno-racial identity and explore how the experiences of Black Canadians are shaped by social, political and economic factors. The study also seeks to find the most promising ways to alleviate anti-Black racism.
Part of the Blackness in Canada project will involve a national survey of thousands of Black Canadians who will be asked about 40 questions related to several themes including: childhood upbringing, demographic characteristics, and experiences with anti-Black racism and discrimination. The results of the study and survey are expected to be released in early 2021.
The project is being done through the Institute for Social Research, the country's largest university-based survey research centre. The $291,072 study is being funded through a $199,980 Social Sciences and Humanities Research Council (SSHRC) Partnership Grant, with additional funding from York's Faculty of Liberal Arts and Professional Studies, Institute for Social Research, Multicultural History Society of Ontario (MHSO)and Canadian Race Relations Foundation (CRRF).
Foster teaches in the areas of public policy, social justice, race and ethnicity and has written more than 200 published articles, journal articles, book chapters and books, including Racial Profiling and Human Rights in Canada: The New Legal Landscape, released in 2018.
He can comment on:
The Blackness in Canada project
Black History Month and the Black identity
Black Canadians in the human rights movement
Racial profiling, police carding and anti-Black racism
Public policy reform and workplace diversity
York University champions new ways of thinking that drive teaching and research excellence. Our students receive the education they need to create big ideas that make an impact on the world. Meaningful and sometimes unexpected careers result from cross-disciplinary programming, innovative course design and diverse experiential learning opportunities. York students and graduates push limits, achieve goals and find solutions to the world's most pressing social challenges, empowered by a strong community that opens minds. York U is an internationally recognized research university – our 11 faculties and 25 research centres have partnerships with 200+ leading universities worldwide. Located in Toronto, York is the third largest university in Canada, with a strong community of 53,000 students, 7,000 faculty and administrative staff, and more than 300,000 alumni.

York U's fully bilingual Glendon Campus is home to Southern Ontario's Centre of Excellence for French Language and Bilingual Postsecondary Education.
 Media Contact: Vanessa Thompson, York University Media Relations, 647-654-9452, vthomps@yorku.ca