TORONTO, Feb. 10, 2020 – York University has established an Iranian Students Memorial Award to honour the memory of those who perished in the crash of Ukraine International Airlines Flight 752 near Tehran, Iran.
Three of the 176 people killed in the tragedy were York University students. Sadaf Hajiaghavand was an upper-year student in the Bachelor of Human Resources Program. Pegah Safar Poor Koloor was in her first year, studying Biology in the Faculty of Science. Masoud Shaterpour Khiaban was set to begin his studies in York's Post-Graduate Certificate in Business Administration, School of Continuing Studies.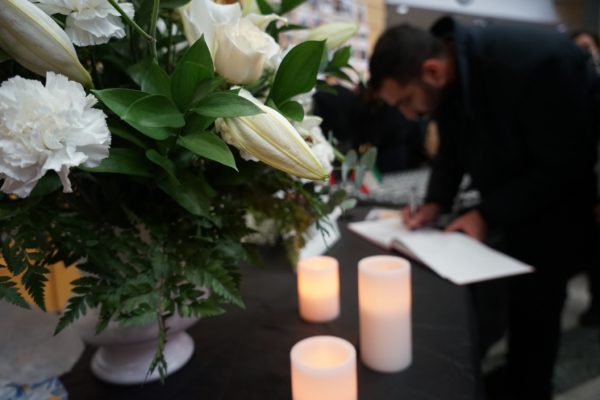 "Our hearts go out to the families and loved ones of our students and the other victims of the crash. The York University community has come together to mourn this loss and reflect on how we wanted to remember Sadaf, Pegah and Masoud and ensure that their legacy lives on," said Rhonda L. Lenton, President and Vice-Chancellor. "By establishing this award, we have found a way to benefit future generations of students and turn our community's heartbreak into hope."
The Iranian Students Memorial Award will be granted to undergraduate and graduate students enrolled at York University who are in good academic standing, demonstrate financial need and have been active in the Iranian community. Preference will be granted to students who are either directly entering York University from a secondary school (equivalent in Iran) or who are coming to York from another postsecondary institution in Iran.
York University is contributing $100,000 to the Iranian Students Memorial Award, which will be used as a match to donations at a ratio of 2:1.
To learn more about the Iranian Students Memorial Award, visit http://giving.yorku.ca/IranianStudentsMemorialAward
York University champions new ways of thinking that drive teaching and research excellence. Our students receive the education they need to create big ideas that make an impact on the world. Meaningful and sometimes unexpected careers result from cross-disciplinary programming, innovative course design and diverse experiential learning opportunities. York students and graduates push limits, achieve goals and find solutions to the world's most pressing social challenges, empowered by a strong community that opens minds. York U is an internationally recognized research university – our 11 faculties and 25 research centres have partnerships with 200+ leading universities worldwide. Located in Toronto, York is the third largest university in Canada, with a strong community of 53,000 students, 7,000 faculty and administrative staff, and more than 300,000 alumni. York U's fully bilingual Glendon Campus is home to Southern Ontario's Centre of Excellence for French Language and Bilingual Postsecondary Education.
Media contact: Janice Walls, Media Relations, York University, wallsj@yorku.ca, 416 455 4710.