Industry leaders to speak at 50th anniversary event for York U's School of the Arts
TORONTO, November 14, 2019 – The screen industry in Canada is undergoing rapid change in response to social media, streaming services and new media such as virtual and augmented reality.
In a time of ubiquitous mobile media and computing, predictions for the future of Canada's screen industries will be discussed on a panel – Unfolding Screens: Envisioning the Future of Media Arts in Canada – as part of York University's School of the Arts, Media, Performance & Design's 50th anniversary celebration events on Wednesday, November 20.
Christa Dickenson, Executive Director of Telefilm Canada, will be joined on the panel by Beth Janson, CEO of Academy of Canadian Cinema & Television, and Ingrid Veninger, Canadian actress, writer, director, producer and assistant professor in York's Department of Cinema & Media Arts. All three are alumni of the School of the Arts, Media, Performance & Design (AMPD).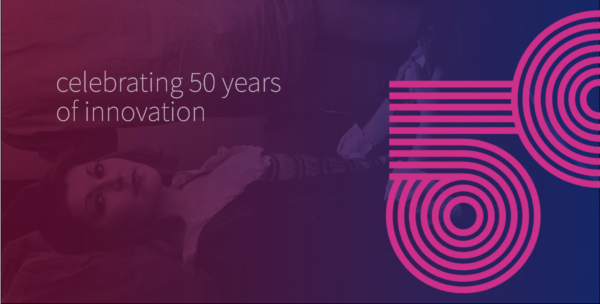 The moderator is Sarah Bay-Cheng, Dean of AMPD and a respected scholar on the intersections of theatre and digital media. Building on the school's historic strengths in experimentation across the arts, AMPD is expanding its research and teaching in emerging industry developments, such as digital media and computational arts. Formerly known as the Faculty of Fine Arts, the School of AMPD created Canada's first undergraduate film program in 1969, first university theatre course in 1971, first Master's program in dance in 1976, first graduate program in film in 1979, and the first university courses in gospel music in 2005. With a name change to AMPD in 2015, the School continues to offer the only BFA degree in screenwriting in Canada.
The 50th anniversary event also includes a choice of three student performances. The first two productions, Good Night Desdemona (Good Morning Juliet) and Dance Innovations are both at capacity on event day, but tickets are available throughout the week. Seating is available for the third performance, York University Jazz Festival: Small Ensembles.
WHAT: Film and theatre industry leaders to discuss media history and the future of screen arts and culture in Canada on a panel
WHEN: Wednesday, November 20, from 7:30 p.m. to 8:30 p.m.
WHERE: Sandra Faire and Ivan Fecan Theatre inside 110 Accolade East Building at York's Keele Campus, 83 York Boulevard (see #92 on this Map).
NOTE: Members of the public are required to RSVP for the panel discussion by emailing infusini@yorku.ca. Members of the media should RSVP to the contact below.
York University champions new ways of thinking that drive teaching and research excellence. Our students receive the education they need to create big ideas that make an impact on the world. Meaningful and sometimes unexpected careers result from cross-disciplinary programming, innovative course design and diverse experiential learning opportunities. York students and graduates push limits, achieve goals and find solutions to the world's most pressing social challenges, empowered by a strong community that opens minds. York U is an internationally recognized research university – our 11 faculties and 25 research centres have partnerships with 200+ leading universities worldwide. Located in Toronto, York is the third largest university in Canada, with a strong community of 53,000 students, 7,000 faculty and administrative staff, and more than 300,000 alumni.
York U's fully bilingual Glendon Campus is home to Southern Ontario's Centre of Excellence for French Language and Bilingual Postsecondary Education.
Media Contact: Vanessa Thompson, York University Media Relations, 647-654-9452, vthomps@yorku.ca