York University biological rhythms expert available to explain how internal clock works
TORONTO, October 30, 2019 – When Canadians turn back their clocks one hour at 2 a.m. this Sunday, November 3, many will experience a shock to their bodies' internal clock much like the jet lag experienced after flying across time zones, according to Patricia Lakin-Thomas, associate professor in the Department of Biology in York University's Faculty of Science.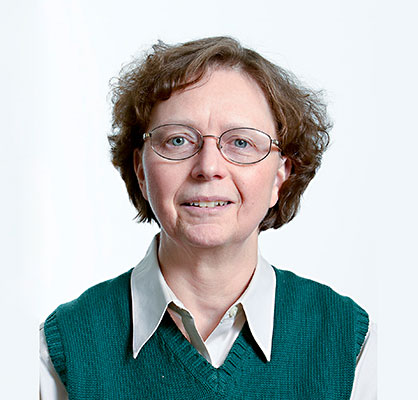 Lakin-Thomas is a leading expert on cell biology and chronobiology, the study of biological rhythms in living organisms, who strongly supports abolishing Daylight Saving Time.
She believes that a return of Standard Time throughout the year would be better for our health and well-being, pointing to research that shows a disrupted internal clock can cause increased rates of car accidents, heart attacks, strokes, weight gain, anxiety and workplace injuries.
Lakin-Thomas has conducted extensive research on the biological clocks that drive circadian rhythms in bacteria, plants, fungi and animals. Her goal is to describe the mechanism of a circadian clock at the molecular and biochemical level. An active member of the Canadian Society for Chronobiology, Lakin-Thomas teaches Physiology of Circadian Timing and has written or co-written more than 30 journal articles, including Circadian rhythms, metabolic oscillators, and the target of rapamycin (TOR) pathway: the Neurospora connection, published in April.
She can comment on:
What happens in human bodies during time switches for Daylight Saving Time
How internal body clocks affect our physiology and behaviour
The importance of biological clocks in our lives and what happens when they're out of whack
How human circadian clocks work at the molecular and biochemical level
Why year-round Standard Time is better for us than year-round Daylight Saving Time
York University champions new ways of thinking that drive teaching and research excellence. Our students receive the education they need to create big ideas that make an impact on the world. Meaningful and sometimes unexpected careers result from cross-disciplinary programming, innovative course design and diverse experiential learning opportunities. York students and graduates push limits, achieve goals and find solutions to the world's most pressing social challenges, empowered by a strong community that opens minds. York U is an internationally recognized research university – our 11 faculties and 25 research centres have partnerships with 200+ leading universities worldwide. Located in Toronto, York is the third largest university in Canada, with a strong community of 53,000 students, 7,000 faculty and administrative staff, and more than 300,000 alumni.
York U's fully bilingual Glendon Campus is home to Southern Ontario's Centre of Excellence for French Language and Bilingual Postsecondary Education.
Media Contact: Vanessa Thompson, York University Media Relations, 647-654-9452, vthomps@yorku.ca