TORONTO, June 15, 2018 −From the Stonewall riots in 1969 to the Toronto Bath house raids in 1981, an increasing number of organizations celebrate Pride Month this June to reflect on historical events like these as well as to celebrate the impact the LGBTQ community has had on the world. Pride Month, a 30-day celebration, is also a time to recognize the struggles the LGBTQ community has faced and continues to face.
York University has a number of experts who can speak about Pride Month and issues related to the LGBTQ communities: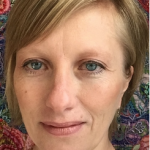 Alexandra Rutherford, professor in the Department of Psychology in the Faculty of Health, and a historian of psychology, can talk about the history of psychological science as it has related to policies affecting the LGBTQ community.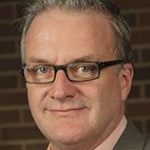 Stephen Gaetz, professor in the Faculty of Education and Director of the Canadian Observatory on Homelessness, can comment on homelessness and housing issues, including the causes of homelessness in the LGBTQ community and the approach to address both emergency housing needs and prevention.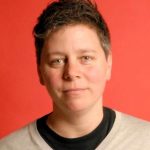 Jen Gilbert, associate professor in the Faculty of Education, who teaches sexuality and education, can comment on gender and sexual identity from the perceptions of both youths and teachers, and other LGBTQ issues in education. She is the principal investigator of "Between Yes and No: Rethinking Discourses of Consent in Sex Education," funded by the Social Sciences and Humanities Research Council.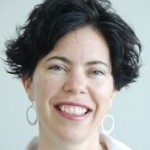 Sheila Cavanagh, associate professor of sociology of the Faculty of Liberal Arts & Professional Studies, can talk about sexuality and transgender issues, genderless bathrooms, transgender and queer theatre, and psychoanalysis and sexuality.
Miriam Smith, social sciences professor in the Faculty of Liberal Arts & Professional Studies, can discuss LGBTQ issues and politics in Canada and the United States, as well as human rights protections.
Media Contact: Anjum Nayyar, York University Media Relations 416 736 2100 ext. 44543 anayyar@yorku.ca
York University champions new ways of thinking that drive teaching and research excellence. Our students receive the education they need to create big ideas that make an impact on the world. Meaningful and sometimes unexpected careers result from cross-disciplinary programming, innovative course design and diverse experiential learning opportunities. York students and graduates push limits, achieve goals and find solutions to the world's most pressing social challenges, empowered by a strong community that opens minds. York U is an internationally recognized research university – our 11 faculties and 25 research centres have partnerships with 200+ leading universities worldwide. Located in Toronto, York is the third largest university in Canada, with a strong community of 53,000 students, 7,000 faculty and administrative staff, and more than 300,000 alumni.
York U's fully bilingual Glendon Campus is home to Southern Ontario's Centre of Excellence for French Language and Bilingual Postsecondary Education.