TORONTO, June 13, 2018 – For the first time since 1994 FIFA World Cup will come back to North America. Today, United 2026, a joint bid by Canada, Mexico and United States to host 2026 FIFA World Cup defeated Morocco to earn hosting rights for one of the largest sporting events in the world.
Vijay Setlur, a sport marketing instructor at the Schulich School of Business, is available for  interviews.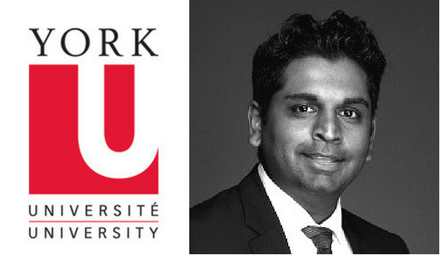 Setlur is also a marketing instructor with the Confederation of North, Central America and Caribbean Association Football (Concacaf) professional football development department and a former soccer journalist.  He is available to discuss the business of FIFA World Cup and soccer, as well as the event's impact on Canada including:
Professional soccer (Canadian Premier League, Major League Soccer) - attendance for pro leagues, TV viewership, corporate partnerships
Opportunities for brands (sponsorship), broadcasters and service/product providers
The state of soccer in Canada and the World Cup's potential impact on grassroots participation and player development
Economic activity (tourism, place branding, foreign investment) in the three Canadian host cities and Canada overall
Impact that Canada's three MLS clubs and Canadian Premier League will have on Canada's performance in the even
Media Contact: 
Anjum Nayyar, York University Media Relations, 416-736-2100 ext. 44543 anayyar@yorku.ca
York University champions new ways of thinking that drive teaching and research excellence. Our students receive the education they need to create big ideas that make an impact on the world. Meaningful and sometimes unexpected careers result from cross-disciplinary programming, innovative course design and diverse experiential learning opportunities. York students and graduates push limits, achieve goals and find solutions to the world's most pressing social challenges, empowered by a strong community that opens minds. York U is an internationally recognized research university – our 11 faculties and 25 research centres have partnerships with 200+ leading universities worldwide. Located in Toronto, York is the third largest university in Canada, with a strong community of 53,000 students, 7,000 faculty and administrative staff, and more than 300,000 alumni.
 York U's fully bilingual Glendon Campus is home to Southern Ontario's Centre of Excellence for French Language and Bilingual Postsecondary Education.