TORONTO, Oct. 13, 2021 – Osgoode Professional Development (OsgoodePD) is introducing two entrance awards — the OsgoodePD International Entrance Award of Excellence and the OsgoodePD International Entrance Award of Merit — to support internationally trained lawyers in their pursuit of legal education in Canada by joining Osgoode Hall Law School at York University.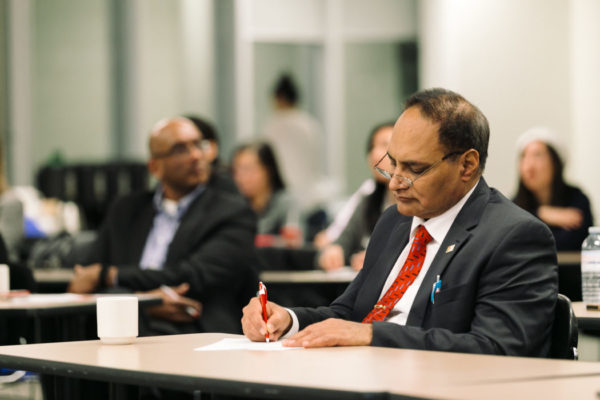 "A diverse student body is an integral part of professional graduate programs. Since class discussion is a central feature of our interactive, seminar-style classes, a diversity of student experience creates a basis for rich discussions of knowledge about the law from around the world," says Meghan Thomas, Director International and Professional Graduate Programs. "These awards have been established to encourage more international applicants to consider Canada and OsgoodePD as an option for graduate legal study."
"We aim to build an inclusive, welcoming community for international students — one that offers a wide range of courses, as well as individualized support to help students achieve their goals. OsgoodePD has an unwavering commitment to community, academic excellence, and student services."
As part of one of the largest law schools in Canada, OsgoodePD offers more than 100 courses across 17 specializations taught by some of the country's top legal practitioners, academics, and internationally recognized subject experts. Programs at OsgoodePD are designed to bridge theory and practice for legal professionals.
"Through one-on-one advising and skills-based workshops, students have access to subject matter experts who are passionate about supporting students' goals and helping them identify new opportunities," Thomas says.
Applications for Fall 2022 are open now, and the deadline for awards application is Jan. 15, 2022 – winners for the inaugural award will be announced in April 2022.
About Osgoode Hall Law School
Osgoode Hall Law School of York University has a proud history of 130 years of leadership and innovation in legal education and legal scholarship. A total of about 900 students are enrolled in Osgoode's three-year Juris Doctor (JD) Program as well as joint and combined programs. The school's Graduate Program in Law is also the largest in the country and one of the most highly regarded in North America. In addition, Osgoode Professional Development, which operates out of Osgoode's facility in downtown Toronto, offers both degree and non-degree programming for Canadian and international lawyers, non-law professionals, firms and organizations. Osgoode has an internationally renowned faculty of 60 full-time professors, and more than 100 adjunct professors. Our respected community of more than 18,000 alumni are leaders in the legal profession and in many other fields in Canada and across the globe.
About York University
York University is a modern, multi-campus, urban university located in Toronto, Ontario. Backed by a diverse group of students, faculty, staff, alumni and partners, we bring a uniquely global perspective to help solve societal challenges, drive positive change and prepare our students for success. York's fully bilingual Glendon Campus is home to Southern Ontario's Centre of Excellence for French Language and Bilingual Postsecondary Education. York's campuses in Costa Rica and India offer students exceptional transnational learning opportunities and innovative programs. Together, we can make things right for our communities, our planet, and our future.
Media Contact:
Gloria Suhasini, York University Media Relations, 647-463-4354, suhasini@yorku.ca