TORONTO, Thursday, Sept. 23, 2021 – York University is hosting Celebrate Success September 2021: Internationally Educated Professionals (IEP) Bridging Program, a virtual event in honour of its recent graduates, tonight at 7 pm.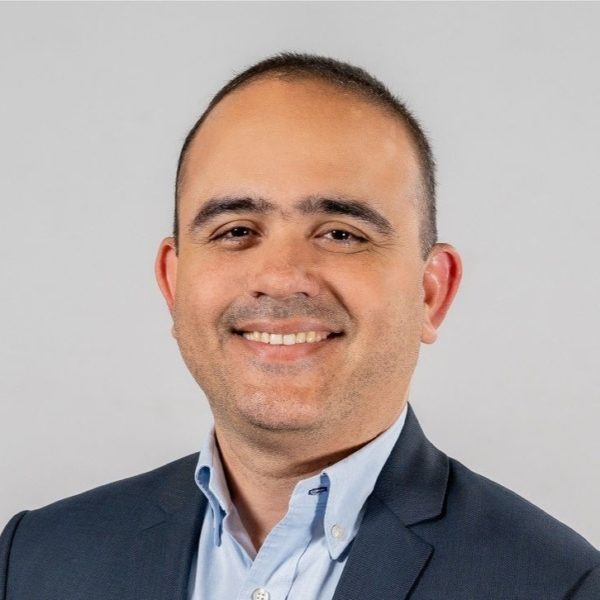 "When you find yourself as a newcomer starting over a new life, in addition to the required social, personal and professional skills, a supporting hand makes the difference," says Néstor Castro, one of today's graduates.
Over the last decade, more than 800 new immigrants from 65 nations have participated in the IEP program. The program offers participants access to career coaching and networking to help them develop an action plan that is tailored to their individual skills development and career path.
"While in the program, I got my first job in Canada. I was also promoted to a managerial position in less than a year, which has allowed me to make more meaningful contributions to my company and this beautiful country," adds Castro, who came to Canada as a refugee from Nicaragua. "The IEP team offered that required support and served as a platform to bring that confidence, energy and hope that success is just waiting for you."
The celebration will open with pre-recorded video greetings from the Honourable Monte McNaughton, Ontario Minister of Labour, Training and Skills Development, York University President and Vice-Chancellor Rhonda Lenton, Dean J.J. McMurtry of the Faculty of Liberal Arts & Professional Studies and IEP Program Director, Dr. Art Noordeh.
"You are graduating at an opportune time. Ontario's economy is opening up again. Employers need people with your skills. Our economic recovery depends on people like you," said Minister McNaughton in his greetings.
"The Internationally Educated Professionals bridging program is a testament to York's commitment to accessibility, internationalization, and inclusivity. Through this innovative program, we have helped hundreds of internationally educated professionals from around the world overcome barriers to find career-relevant employment while contributing to the future skills needs of the Canadian economy," said Rhonda Lenton, York University's President and Vice-Chancellor.
Funded by the Ontario Ministry of Labour, Training and Skills Development, the bridging program provides newcomer professionals with international credentials an understanding of Canadian work culture and education in the context of their respective professions.
York University staff, partners, friends and families of the recent graduates will join the event on zoom. A networking session at the end of the ceremony will give an opportunity for alumni, students and guests to connect.
Additional quotes:
"The IEP bridging program is uniquely designed to prepare newcomers for employment in the Canadian workforce. Our Faculty recognizes the value of these experienced and skilled students, and we take great pride in providing all the support we can to them through our excellent IEP team."
-J.J. McMurtry, Dean, Liberal Arts & Professional Studies
"As an IEP myself, I know the difficulties and challenges that you have faced, yet with your determination and hard work, you made it to this point. I am proud of all of you to overcome all these challenges and achieved your goals. Congratulations."
- Art Noordeh, Director of the IEP Bridging Program, Faculty of Liberal Arts & Professional Studies
About York University
York University is a modern, multi-campus, urban university located in Toronto, Ontario. Backed by a diverse group of students, faculty, staff, alumni and partners, we bring a uniquely global perspective to help solve societal challenges, drive positive change and prepare our students for success. York's fully bilingual Glendon Campus is home to Southern Ontario's Centre of Excellence for French Language and Bilingual Postsecondary Education. York's campuses in Costa Rica and India offer students exceptional transnational learning opportunities and innovative programs. Together, we can make things right for our communities, our planet, and our future. 
Media Contact:
Gloria Suhasini, York University Media Relations, 647-463-4354, suhasini@yorku.ca