TORONTO, Sept. 16, 2021 — The current wave of COVID-19 in Ontario is fueling continued stress on many frontline healthcare workers, including those who suffer from post-traumatic stress disorder (PTSD). Each uptick in COVID may boost levels of trauma and PTSD in healthcare workers already under stress from managing in the pandemic since 2020, says Skye Fitzpatrick, assistant professor in the department of psychology at the Faculty of Health, York University. These mental health challenges can also impact their communications with their own partners at home, Fitzpatrick says.
Even before the pandemic, rates of PTSD are already higher in healthcare workers than in the general population, with approximately 15 per cent of healthcare workers experiencing PTSD.
PTSD rates in healthcare workers have been even higher during the pandemic, with approximately one in five healthcare workers experiencing PTSD.
"We know that PTSD is already high in healthcare workers even without a pandemic and is only getting higher," says Fitzpatrick.  "We also know that PTSD has a big ripple effect. It doesn't just impact the person who has been traumatized, but also their intimate partners and loved ones. The question is what do we do about it, and my team and I have been working through the pandemic to figure that out."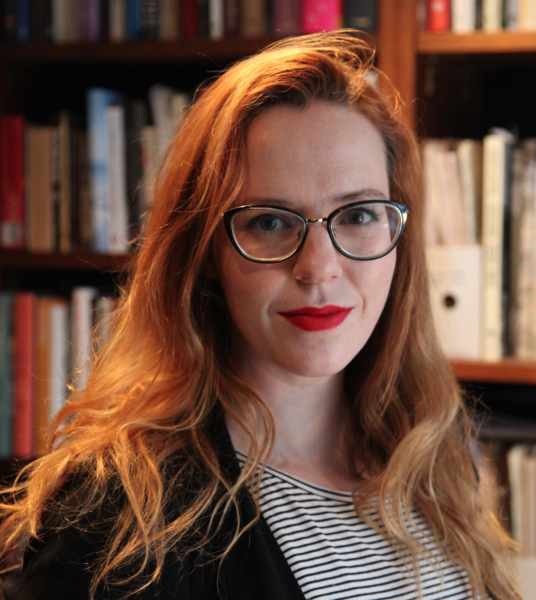 Professor Fitzpatrick is currently studying interventions for PTSD for healthcare workers, military members, veterans and first responders who have PTSD related to COVID-19, as well as their partners.
She can speak about:
Factors which exacerbate PTSD in individuals
The role of supportive work environments
The impact of broader social contexts, like controversies regarding vaccines, on healthcare workers and PTSD
Impact on partners and relationships
How to help people with PTSD communicate better and communicate as a couple
More about Professor Skye Fitzpatrick
Dr. Skye Fitzpatrick has received research and clinical training in the treatment of post-traumatic stress disorder (PTSD), which often co-occurs with borderline personality disorder (BPD). Her current research focuses on identifying ways to optimize, expedite and broaden access to BPD and PTSD treatments on their own and as they co-occur. Fitzpatrick is also looking at harnessing the power of relationships through the development and study of conjoint or dyadic interventions. She also plans to develop and study online, remote-delivered and brief interventions.
About York University
York University is a modern, multi-campus, urban university located in Toronto, Ontario. Backed by a diverse group of students, faculty, staff, alumni and partners, we bring a uniquely global perspective to help solve societal challenges, drive positive change and prepare our students for success. York's fully bilingual Glendon Campus is home to Southern Ontario's Centre of Excellence for French Language and Bilingual Postsecondary Education. York's campuses in Costa Rica and India offer students exceptional transnational learning opportunities and innovative programs. Together, we can make things right for our communities, our planet, and our future.
Media contact: Anjum Nayyar, York University Media Relations, cell 437 242 1547, anayyar@yorku.ca