TORONTO, Sept. 14, 2021 — The number of Canadians seeking advice from an Osgoode Hall Law School-based free legal clinic for wronged investors has more than doubled during the COVID-19 pandemic.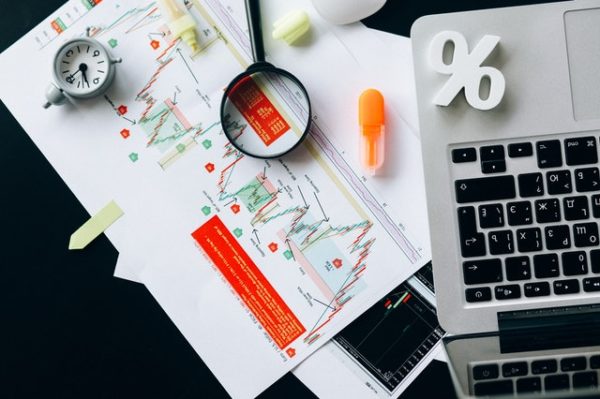 The Osgoode Investor Protection Clinic (IPC) completed 57 intake interviews between May 1, 2020 and April 30, 2021, up from 18 in the same period last year, according to the clinic's newly released 2021 Annual Report.
"The pandemic has created a perfect storm of market volatility and isolation that has contributed to a significant increase in the number of potentially fraudulent cases," explains Professor Poonam Puri, the clinic's academic director.
The first of its kind in Canada, the Osgoode Investor Protection Clinic was launched in 2016 to provide pro bono legal advice to people who believe their investments were mishandled and who cannot afford a lawyer. The clinic pairs 14 second- and third-year Osgoode JD students with supervising lawyers from leading business law firms in Ontario.
Puri and her team documented an uptick in complaints from people who saw their investments decline and not recover with the market, prompting clients to question whether the investment products and advice were suitable. The cases were often exacerbated by physical distancing and quarantine measures that left investors cut off from trusted sources and vulnerable to unsuitable and high-risk investment products.
Among their growing case load, the IPC students assisted a number of low-income clients who were left with substantial debt after their advisers inappropriately recommended that they borrow to invest — a practice called leveraged loans. There was also a prevalence of cases involving affinity fraud, often targeting immigrant groups that identify with the fraudster based on a shared ethnicity, culture, language and/or religion.
"Our team continues to work very hard to respond to the increasing number of retail investor concerns," says Puri. The IPC is currently open and conducting virtual intake interviews. Everyone who brings forward a complaint receives an interview, although not every file is selected for representation.
In addition to frontline client support, the IPC is committed to helping prevent losses before they happen. The Retail Investors Guide to COVID-19 provides a list of dos and don'ts for retail investors, and highlights common scams related to COVID-19, including get-rich-quick schemes and investment products marketed as "higher returns with no extra risk."
For more information on the latest stats and trends from the Osgoode Investor Protection Clinic, visit the website and the 2021 Annual Report.
-30-
About Osgoode Hall Law School
Osgoode Hall Law School of York University has a proud history of 131 years of leadership and innovation in legal education and legal scholarship. A total of about 900 students are enrolled in Osgoode's three-year Juris Doctor (JD) Program as well as joint and combined programs. The school's highly selective Graduate Program in Law is also one of the finest in the country and one of the most highly regarded in North America. In addition, Osgoode Professional Development, which operates out of Osgoode's facility in downtown Toronto, offers both degree and non-degree programming for Canadian and international lawyers, non-law professionals, firms and organizations. Osgoode has an internationally renowned faculty of almost 60 full-time professors, and more than 100 adjunct professors. Our respected community of more than 18,000 alumni are leaders in the legal profession and in many other fields in Canada and across the globe.
About York University
York University is a modern, multi-campus, urban university located in Toronto, Ontario. Backed by a diverse group of students, faculty, staff, alumni and partners, we bring a uniquely global perspective to help solve societal challenges, drive positive change and prepare our students for success. York's fully bilingual Glendon Campus is home to Southern Ontario's Centre of Excellence for French Language and Bilingual Postsecondary Education. York's campuses in Costa Rica and India offer students exceptional transnational learning opportunities and innovative programs. Together, we can make things right for our communities, our planet, and our future. 
Media Contact:
Gloria Suhasini, York University Media Relations, 647-463-4354, suhasini@yorku.ca