TORONTO, Aug. 16, 2021 – The number of fire and rescue calls in the City of Vaughan dropped sharply during the first almost 10 months of COVID-19 compared to the previous three years, York University researchers have found.
The study looked at how many emergency incidents occurred from March 17, 2020 to Jan. 13, 2021 and compared those to the same periods in 2017, 2018 and 2019.
Corresponding author Professor Adriano Solis and Associate Professor Ali Asgary, both of the Faculty of Liberal Arts & Professional Studies, partnered with Vaughan Fire and Rescue Service (VFRS). They believe this is the first study to compare fire and rescue service operations prior to and during the pandemic.
The researchers found shifting patterns in the number of emergency incidents, with vehicle-related incidents showing the greatest decline. Vehicle collisions and extrications were down almost 48 per cent overall, but during the first and second lockdowns that number decreased even further with drops of 69 per cent and almost 59 per cent respectively. Changes in daily and hourly patterns of incidents appear consistent with public health measures in place during various stages of the pandemic. In addition, the total number of medical emergencies decreased slightly from the average of the previous three years by close to seven per cent.
"Our analyses have shown interesting patterns that may offer operational insights for the VFRS management team as phases of the pandemic and associated public-health measures unfold," says Solis.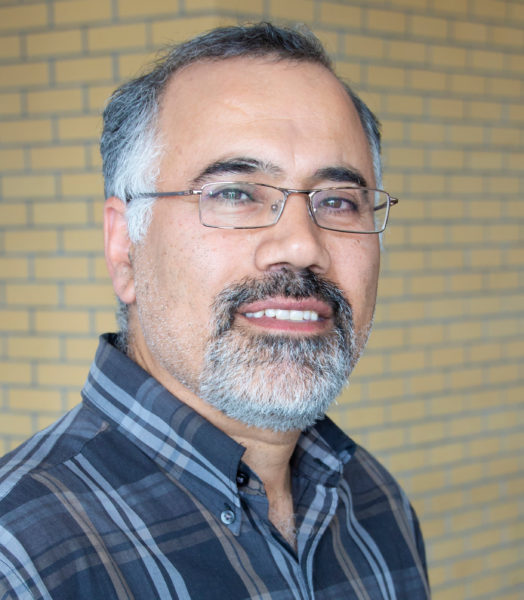 The team looked at incidents, location and property types, including fires, medical emergencies, and vehicle collisions using a dataset for all occurrences within the City of Vaughan provided by VFRS.
"This study highlights the very different impacts that a pandemic disaster has on emergency services," says Asgary who has examined fires and emergency calls during major disasters in Canada.
Fire Chief Andrew Zvanitajs of the Vaughan Fire & Rescue Service, says "This pattern is not surprising and reflects a proportionate decline in call volumes and change in call types directly related to mandatory public health measures."
The researchers stress that although an overall reduction in emergency calls, especially during lockdowns, may temporarily help ease the pressure on a fire department's possible shortage of staff due to exposure to, or impact of the virus – municipal governments should not base hiring or staffing levels on such non-normal incident frequencies. Hiring and staff allocations are, and ought to be, based on overall risk and growth of a city or municipality.
The goal was to provide information and insight for evidence-based planning and decision making for disaster and emergency mitigation, preparedness, and response strategies and initiatives to help build longer-term community resilience and disaster and emergency preparedness for the City of Vaughan. This could be helpful for subsequent stages and potential future waves of COVID-19 today, as well as for future pandemics.
"Our research team is currently preparing a report on our ongoing spatial and spatiotemporal analyses of emergency incidents in the City of Vaughan, involving additional COVID-19 phases beyond the six covered in the first manuscript on our temporal analyses," says Solis.
The analysis could be replicated for other municipal fire and rescue services, generating further insights specific to local conditions and pandemic stages.
The paper was published in the International Journal of Emergency Services.
-30-
York University is a modern, multi-campus, urban university located in Toronto, Ontario. Backed by a diverse group of students, faculty, staff, alumni and partners, we bring a uniquely global perspective to help solve societal challenges, drive positive change and prepare our students for success. York's fully bilingual Glendon Campus is home to Southern Ontario's Centre of Excellence for French Language and Bilingual Postsecondary Education. York's campuses in Costa Rica and India offer students exceptional transnational learning opportunities and innovative programs. Together, we can make things right for our communities, our planet, and our future. 
Media Contact:
Sandra McLean, York University Media Relations, 416-272-6317, sandramc@yorku.ca