TORONTO, July 30, 2021 – In exploring what needed to happen to prevent a third wave of COVID-19 in Ontario, York University researchers say the same principals apply to preventing a fourth wave – adequate testing, contact tracing and isolation.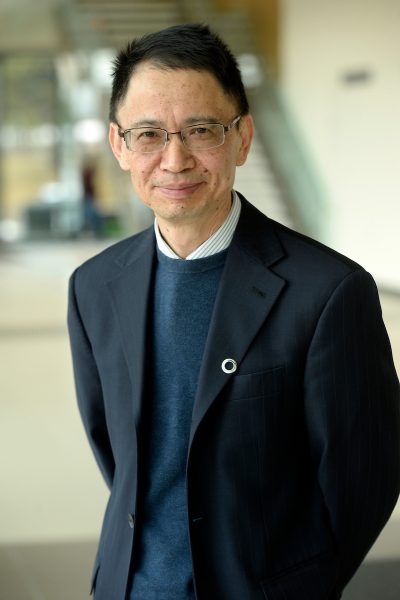 "These measures are even more crucial given the predominance of the highly transmissible Delta variant," says lead researcher Distinguished Research Professor Jianhong Wu of York's Faculty of Science. "Had there been more testing, contact tracing and isolation after the second wave, Ontario may have been able to avoid a third wave. Now we have a very narrow window in which to prevent a fourth wave."
The province needs to enhance its testing-to-tracing and tracing-to-quarantine/isolation to avoid a possible fourth wave. This is feasible even with the circulation of the Delta variant.
About 60 per cent of all new infections need to be traced and isolated, while for symptomatic individuals, 65 per cent should be tested and isolated. If only about 45 per cent of symptomatic people are diagnosed, then 75 per cent of new infections would need to be traced and isolated to avoid a fourth wave.
The paper, "A window of opportunity for intensifying testing and tracing efforts to prevent new COVID-19 outbreaks due to more transmissible variants," was published in the current issue of the Canada Communicable Disease Report.
About York University
York University is a modern, multi-campus, urban university located in Toronto, Ontario. Backed by a diverse group of students, faculty, staff, alumni and partners, we bring a uniquely global perspective to help solve societal challenges, drive positive change and prepare our students for success. York's fully bilingual Glendon Campus is home to Southern Ontario's Centre of Excellence for French Language and Bilingual Postsecondary Education. York's campuses in Costa Rica and India offer students exceptional transnational learning opportunities and innovative programs. Together, we can make things right for our communities, our planet, and our future.
Media contact:
Sandra McLean, York University Media Relations, cell 416-272-6317, sandramc@yorku.ca