TORONTO, July 7, 2021 – Today, York University announced that KPM Power Inc. will provide The Lassonde School of Engineering with a $160,000 donation to establish a bursary to benefit female-identified students and provide support for strategic programs that promote equity, diversity and inclusion in STEM fields.
The new KPM Power Bursary will be split with $60,000 going to female-identified students entering their first year in an undergraduate electrical, mechanical, space, or computer engineering program who demonstrate financial need. An additional $10,000 is designated to allow the KPM Power Bursary to be granted in the 2021/22 academic year to benefit one female-identified student entering their second year in an undergraduate electrical, mechanical, space or computer engineering program who demonstrates financial need. Lassonde School of Engineering's K2I Academy will receive $90,000 towards equity-focused programming that will support underrepresented youth in STEM over the next three years, including the Helen Carswell STEAM Program for Women.
KPM Power Inc. is a Canadian company specializing in customized lithium-ion battery solutions, battery management systems, global supply chain, Underwriters Laboratory certification and design for manufacturing services.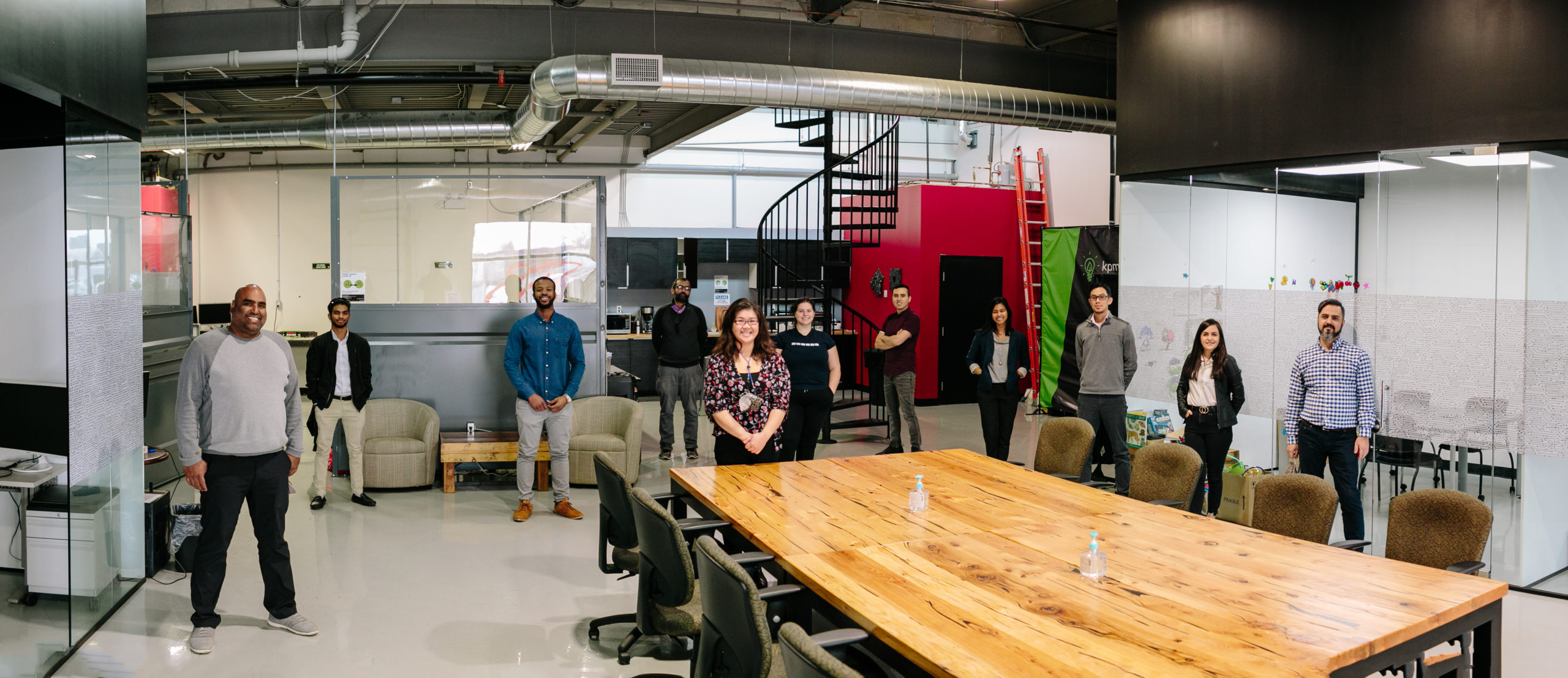 To be eligible for the bursary, applicants must submit a one-page statement outlining their leadership and community service experience. Recipients will also be invited to apply for a four-month co-op term with KPM Power Inc. after their second year, as well as receive the opportunity to be mentored by the donor throughout their studies. The award will be renewable in the recipient's second year, provided they remain in good academic standing and continue to demonstrate financial need. The award will continue to be adjudicated by the Lassonde School of Engineering awards committee.
"We are grateful to KPM Power for this donation which will go towards advancing equity-focused programming and empowering young women to pursue a STEM education," said Jane Goodyer, dean of the Lassonde School of Engineering. "Equity, diversity and inclusion are key values for our school and we are pleased to partner with a company that shares our vision."
"We know from statistics that only 20 per cent of females are enrolled in engineering programs and only 11 per cent are working in engineering fields," said Karen Lai, president and founder of KPM Power Inc. "There just aren't enough women in the pool of engineers to get into senior roles or even into jobs at engineering companies. That's why it was important for us to support female students to create more role models and to provide financial support to remove any financial barriers students may have. We want to make a difference in engineering and do what we can to get more females into STEM.
About KPM Power
KPM Power Inc. is a Toronto based, lithium-ion battery solutions expert, specializing in Battery Management Systems.  With the engineering credentials and global supply connections, KPM Power is positioned to be the catalyst for clean teach innovation getting to market.  The firm strives for positive change and chooses to be a difference maker in its community, being a leader in Corporate Responsibility, and being aware of the impact the company has on its customers, suppliers and environment.  For more information please visit www.kpmpower.com
About York University
York University is a modern, multi-campus, urban university located in Toronto, Ontario. Backed by a diverse group of students, faculty, staff, alumni and partners, we bring a uniquely global perspective to help solve societal challenges, drive positive change and prepare our students for success. York's fully bilingual Glendon Campus is home to Southern Ontario's Centre of Excellence for French Language and Bilingual Postsecondary Education. York's campuses in Costa Rica and India offer students exceptional transnational learning opportunities and innovative programs. Together, we can make things right for our communities, our planet, and our future.
Media contact: Anjum Nayyar, York University Media Relations, cell 437 242 1547, anayyar@yorku.ca