TORONTO, Thursday, March 26, 2020 – York University researchers project that Canada will have 15,000 cases of COVID-19 by March 31 unless there are further public health interventions.
A rapid increase in public health interventions implemented now could reduce that number to 4,000, according to the research, which will be published in the journal Infectious Disease Modelling.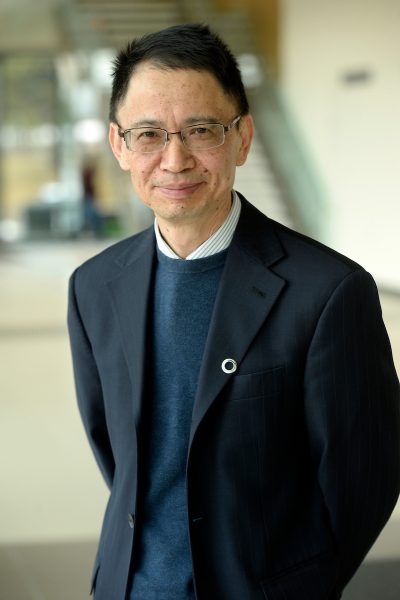 The research, "Canada Needs to Rapidly Escalate Public Health Interventions for its COVID-19 Mitigation Strategies," already online at SSRN, was led by Faculty of Science math modelling Professor Jianhong Wu, director of the Advanced Disaster, Emergency and Rapid Response Simulation at York.
"Prompt and farsighted interventions are critical to counteract the very rapid initial growth of COVID-19 in Canada," says Wu. "That means plans for mitigation need to take into account the delayed effect of interventions by up to 14 days and that the doubling of cases can happen in just three to four days."
The researchers, including Post-Doctoral Fellows Francesca Scarabel and Nicola Bragazzi looked at intervention measures in different countries and found that intervention measures have been effective in reducing the growth rate of the virus and delaying the doubling of cases. However, those effects can be delayed by up to two weeks.
The researchers in this preliminary analysis looked particularly at Italy's results as Canada has a similar demographic. Although, they don't believe Canada will be the next Italy, they do note that intervention measures are needed now to not overwhelm the health-care system.
-30-
York University champions new ways of thinking that drive teaching and research excellence. Our students receive the education they need to create big ideas that make an impact on the world. Meaningful and sometimes unexpected careers result from cross-disciplinary programming, innovative course design and diverse experiential learning opportunities. York students and graduates push limits, achieve goals and find solutions to the world's most pressing social challenges, empowered by a strong community that opens minds. York U is an internationally recognized research university – our 11 faculties and 25 research centres have partnerships with 200+ leading universities worldwide. Located in Toronto, York is the third largest university in Canada, with a strong community of 53,000 students, 7,000 faculty and administrative staff, and more than 300,000 alumni. York U's fully bilingual Glendon Campus is home to Southern Ontario's Centre of Excellence for French Language and Bilingual Postsecondary Education.
Media Contact:
Sandra McLean, York University Media Relations, 416-272-6317, sandramc@yorku.ca