York University expert is available to explain the trend of ordinary people as influencers
TORONTO, January 13, 2020 – Celebrity influencer marketing is shrinking in favour of regular people endorsing brands to their social media audiences, says Mangala Rao-D'Sa, an influencer marketing expert in York's School of Continuing Studies.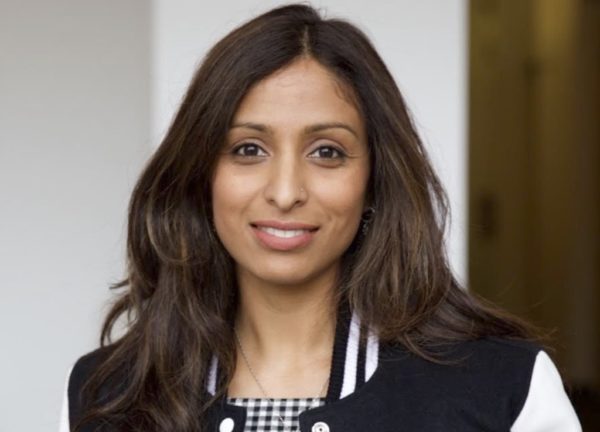 D'Sa, who is an instructor in York's Digital Marketing certificate program, says the  thousands of people who descended on Toronto's Eaton Centre this month for an impromptu meet-and-greet with four influencers – all regular people made famous on the social media platform TikTok – is proof that the influencer trend is changing.
Celebrities like reality star Kim Kardashian used to rule influencer marketing with brands relying on their social media endorsements and product plugs to generate sales. But as celebrities are working less with brands and more on marketing their own products, D'Sa says the new trend is for marketers to use ordinary people, known as micro-influencers, who have small communities of engaged followers.
"Your traditional celebrity would be someone on TV, in movies, or making music but nowadays your neighbour could be a celebrity influencer with over a million followers," says D'Sa. "Influencers started off as brand endorsers and then became brand collaborators to then transform into creators themselves."
The social media platforms of choice for most influencers are YouTube, Instagram, Facebook and Snapchat, with growing use of newer platforms like TikTok, explains D'Sa. And it can be very lucrative. The 10 highest paid YouTubers in 2019 earned a total of $162 million U.S.
Topping that list is 8-year-old toy reviewer Ryan Kaji who earned $26 million in 2019. D'Sa says Ryan, YouTube celebrity makeup artist Jeffree Star, and local celebrities like 16-year-old Toronto singer Johnny Orlando are examples of ordinary people who started as micro-influencers and became mega influencers with more reach than some celebrities.
D'Sa is a senior marketing executive with more than 20 years of experience working in the food and retail sectors. She has an MBA in digital transformation and is an expert in influencer marketing, digital marketing and advertising.
She can comment on:
The evolution of influencer marketing from celebrities to ordinary people
Why brands are using influencers and digital marketing, instead of traditional advertising, to sell to consumers
What it takes to be a successful influencer
How regular people become paid influencers
What strategies retailers use to encourage people to buy their goods and services
York University champions new ways of thinking that drive teaching and research excellence. Our students receive the education they need to create big ideas that make an impact on the world. Meaningful and sometimes unexpected careers result from cross-disciplinary programming, innovative course design and diverse experiential learning opportunities. York students and graduates push limits, achieve goals and find solutions to the world's most pressing social challenges, empowered by a strong community that opens minds. York U is an internationally recognized research university – our 11 faculties and 25 research centres have partnerships with 200+ leading universities worldwide. Located in Toronto, York is the third largest university in Canada, with a strong community of 53,000 students, 7,000 faculty and administrative staff, and more than 300,000 alumni.

York U's fully bilingual Glendon Campus is home to Southern Ontario's Centre of Excellence for French Language and Bilingual Postsecondary Education.
Media Contact: Vanessa Thompson, York University Media Relations, 647-654-9452, vthomps@yorku.ca