York University cyber security expert is available to discuss the risks of smart devices
TORONTO, December 17, 2019 – 'Tis the season to buy a new washing machine so smart that you can run a load of dirty clothes while vacationing on a beach, but beware, that shiny new smart device could become your worst nightmare, says Gaurav Kumar, a cyber security expert in York's School of Continuing Studies.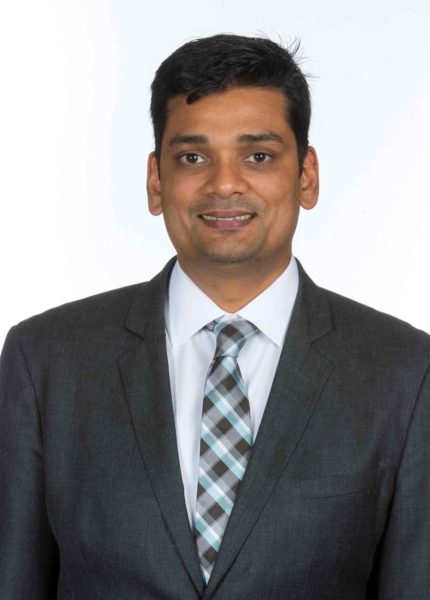 Kumar, who is an instructor in York's Cyber Security Fundamentals certificate program, says any device that consumers are purchasing which connects to the Internet, and is poorly secured, is vulnerable to a cyber attack. This includes smart TVs, Apple TV, Amazon Alexa, Google Assistant, security cameras, baby monitors, doorbell cameras, and smart appliances that can be controlled remotely.
These high-tech devices are appealing to people because they offer convenience. Kumar cites the example of a new refrigerator, which is reportedly being developed by Amazon, that would automatically sense spoiled milk inside the fridge and ask the fridge's owner if they'd like to order a new carton of milk when it's expired. The milk would then be magically delivered to the consumer's doorstep.
"They are making these high-tech devices so desirable that people want to buy them to make their homes and lives smart," says Kumar. "For organizations, there's a rush to bring these devices to market to start making money, but security and privacy measures are often an afterthought and not baked into these devices."
But what's the worst that can happen? Security breaches that could compromise your bank account, collect personal data without your consent, and monitor you while in the privacy of your home, are just a few on the list, he says.
For Kumar, among the most troubling examples are the smart health devices that help keep people alive. Hackers could compromise devices meant to monitor and steady vital organs, like pacemakers and medical infusion pumps, by exploiting sensitive patient health information or stopping them from working all together.
Kumar has spent the past 15 years working in cyber security in the technology, banking and retail sectors, and has a Master's degree in information security and assurance with a focus on threat and vulnerability management. Certified in Risk and Information Systems Control, he also volunteers as a skills trainer with TRIEC, helping new immigrants navigate through their job search.
He can share tips for consumers to protect themselves, including:
Change the default password and create complex usernames and passwords for wi-fi connections
Learn how to turn off the "smart" features when not in use
Place black tape, or a covering, over the device's camera
Consider turning off any data collection features
Research the model, along with the device's safety and security features, to see if there are any known exploits
Check the router to see which devices are connected and remove any unauthorized ones
York University champions new ways of thinking that drive teaching and research excellence. Our students receive the education they need to create big ideas that make an impact on the world. Meaningful and sometimes unexpected careers result from cross-disciplinary programming, innovative course design and diverse experiential learning opportunities. York students and graduates push limits, achieve goals and find solutions to the world's most pressing social challenges, empowered by a strong community that opens minds. York U is an internationally recognized research university – our 11 faculties and 25 research centres have partnerships with 200+ leading universities worldwide. Located in Toronto, York is the third largest university in Canada, with a strong community of 53,000 students, 7,000 faculty and administrative staff, and more than 300,000 alumni.

York U's fully bilingual Glendon Campus is home to Southern Ontario's Centre of Excellence for French Language and Bilingual Postsecondary Education.
Media Contact: Vanessa Thompson, York University Media Relations, 647-654-9452, vthomps@yorku.ca