York University expert predicts how artificial intelligence (AI) will improve your life
TORONTO, December 16, 2019 – The future of AI could mean going to your local café only to be greeted by a robot or getting a facial recognition scan at the airport instead of showing your passport, according to Karthik Kuber, an artificial intelligence expert in York University's School of Continuing Studies.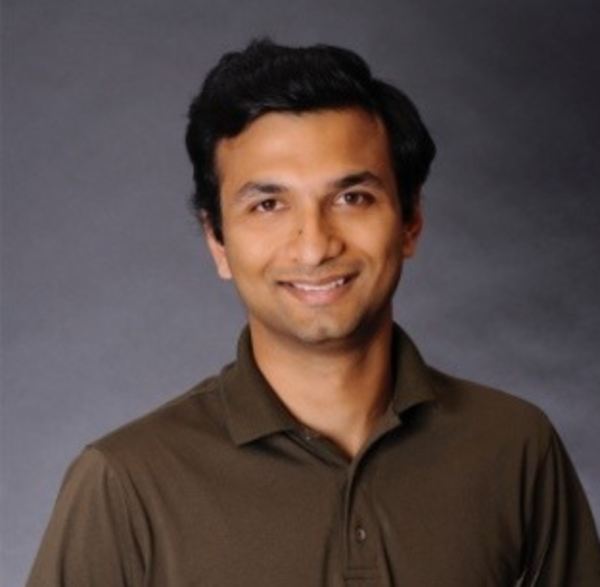 An instructor in York's Machine Learning certificate program, Kuber predicts AI will transform the way we work, shop, travel and play in 2020 and beyond. That's because we'll rely on technology more to solve human problems and make life easier.
Some GTA residents, for example, will use AI-driven apps on their phones to fight parking tickets, he said. Others will use AI-equipped smart shopping carts and apps to scan their grocery items, track their bill and pay it. Kuber also pointed to Beijing's new international airport where passengers use facial recognition technology to check in and pass security, without the need for identification or passports. The future will also include more robots performing simple tasks, like greeting customers, and advanced AI software that will defeat the world's best gamers including chess players.
But does that mean machines will replace human workers? No, says Kuber, who cites the example of ATM machines first being introduced to the marketplace, which resulted in more bank branches, more human tellers and reduced branch operating costs.
"More jobs will be created by automation than lost," explains Kuber. "There will always be a need for traffic cops pulling over speeders, for example, but a future with more traffic cameras everywhere means more data to analyze and more jobs in computer science and data analysis."
Kuber has extensive AI and machine learning experience working in the technology and banking sectors, and a PhD in computer science, focused on machine learning and evolutionary computation. He is a co-organizer of the International Workshop on Evolutionary Rule-Based Machine Learning and is an active volunteer with DataKind, which helps organizations use data science for social causes.
He can comment on:
How artificial intelligence (AI) will make life easier
Predictions for robotic process automation
How machine learning techniques will solve real-world problems
The evolution of computer algorithms to improve efficiencies
How AI experts are creating future social networks and social media networks
York University champions new ways of thinking that drive teaching and research excellence. Our students receive the education they need to create big ideas that make an impact on the world. Meaningful and sometimes unexpected careers result from cross-disciplinary programming, innovative course design and diverse experiential learning opportunities. York students and graduates push limits, achieve goals and find solutions to the world's most pressing social challenges, empowered by a strong community that opens minds. York U is an internationally recognized research university – our 11 faculties and 25 research centres have partnerships with 200+ leading universities worldwide. Located in Toronto, York is the third largest university in Canada, with a strong community of 53,000 students, 7,000 faculty and administrative staff, and more than 300,000 alumni.

York U's fully bilingual Glendon Campus is home to Southern Ontario's Centre of Excellence for French Language and Bilingual Postsecondary Education.
Media Contact: Vanessa Thompson, York University Media Relations, 647-654-9452, vthomps@yorku.ca