TORONTO, November 15, 2019 –Superbugs and antimicrobial resistance (AMR) continue to raise the alarm globally and prevent the effective prevention and treatment of infections. According to the World Health Organization (WHO), drug-resistant infections could cause 10 million deaths each year by 2050 and are increasingly a threat to global public health.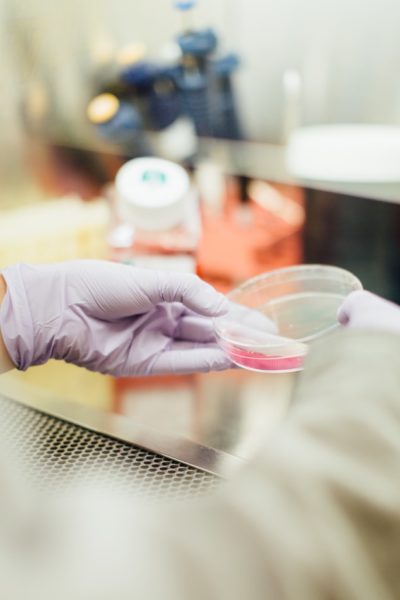 One of the biggest factors accelerating antimicrobial resistance is the overuse and over-prescription of antibiotics. November 18 to 24 is World Antibiotic Awareness Week and in a new commentary in this week's issue of The Lancet titled, A roadmap for sustainably governing the global antimicrobial commons, senior author Steven J. Hoffman, professor of global health, Law, and political science at York University, comments on the need for a global strategy.
"Antimicrobial resistance is the defining contemporary test for whether countries are able to sustainably govern a global common-pool resource as important as antibiotics," says Hoffman. "The international community must act now to ensure sustainable access to effective antibiotics, both for the millions of people who rely on them each day and for the millions more who have yet to benefit from their life-saving potential."
Steven J. Hoffman is an international lawyer and director of the Global Strategy Lab in York University's Faculty of Health and Osgoode Hall Law School where he specializes in global health law, global governance and institutional design. His research focuses on developing strategies that better address transnational health threats and social inequalities. He is available for interviews on AMR and can speak to the three calls for action articulated in the latest issue of The Lancet which include:
Convening a One Health high-level dialogue at the UN General Assembly on AMR to follow up on recommendations of the UN Interagency Coordination Group on Antimicrobial Resistance, endorse key governance principles, and mandate a new high-level leaders' group for AMR.
Creating a new policy forum on AMR to facilitate multisectoral and multistakeholder discussions, coordinate collective actions, assess efforts, and provide accountability.
Commissioning an independent scientific stock-take to inform policy decisions on AMR and support the efforts of WHO, FAO, OIE, UNEP, and other multilateral institutions.
"Countries need to step up to protect the effectiveness of lifesaving antibiotics," says first author, Susan Rogers Van Katwyk. "To do this, we need political leadership, collaboration, and an independent platform where researchers can take stock of the existing science and suggest best practices and policies for the future."
Susan Rogers Van Katwyk is an epidemiologist and research director for Global Antimicrobial Resistance at the Global Strategy Lab at York University. Her research analyzes and evaluates national and international policy to address transnational health threats. She has worked closely with the World Health Organization, the AMR Tripartite and governments around the world to develop strategies to protect the global antimicrobial commons. She is available for interviews (by phone and in Ottawa) and can speak on the following:
The need for global collective action to protect the long-term sustainability of antibiotics
Government policy strategies for reducing antibiotic use
Recent AMR policy efforts in Canada
York University champions new ways of thinking that drive teaching and research excellence. Our students receive the education they need to create big ideas that make an impact on the world. Meaningful and sometimes unexpected careers result from cross-disciplinary programming, innovative course design and diverse experiential learning opportunities. York students and graduates push limits, achieve goals and find solutions to the world's most pressing social challenges, empowered by a strong community that opens minds. York U is an internationally recognized research university – our 11 faculties and 25 research centres have partnerships with 200+ leading universities worldwide. Located in Toronto, York is the third largest university in Canada, with a strong community of 53,000 students, 7,000 faculty and administrative staff, and more than 300,000 alumni.
York U's fully bilingual Glendon Campus is home to Southern Ontario's Centre of Excellence for French Language and Bilingual Postsecondary Education.
Media Contact: Anjum Nayyar, York University Media Relations, 416 736 2100 ext. 44543 or cell 437-242-1547, anayyar@yorku.ca