Students to work with adults, elderly and children in Markham to increase physical activity
 TORONTO, May 29, 2019 – Undergraduate students from York University's School of Kinesiology & Health Science are heading to Markham to help the city achieve its goal of becoming 'Canada's Most Active Community.' TheParticipACTION Community Better Challenge calls for all Canadians to get active and incorporate physical activity where they live, work and play. Through a unique partnership between York's  KIN Kids Program, the City of Markham and Markham PAN AM Centre, kinesiology students will work in four Markham community centres from May 31 to June 16, to support residents in recording and improving their physical activity levels during the 16-day challenge.

The partnership will provide York University undergraduate students will a valuable experiential education opportunity, working directly with residents of all ages and using technology such as the ParticipACTION app to help them track physical activity and meet goals. The community with the most achievements – including greatest participation rate by residents and number of community expert partners and events – will be recognized as ParticipACTION's designate for Canada's Most Active Community. Recognitions and national awards will be presented in late 2019.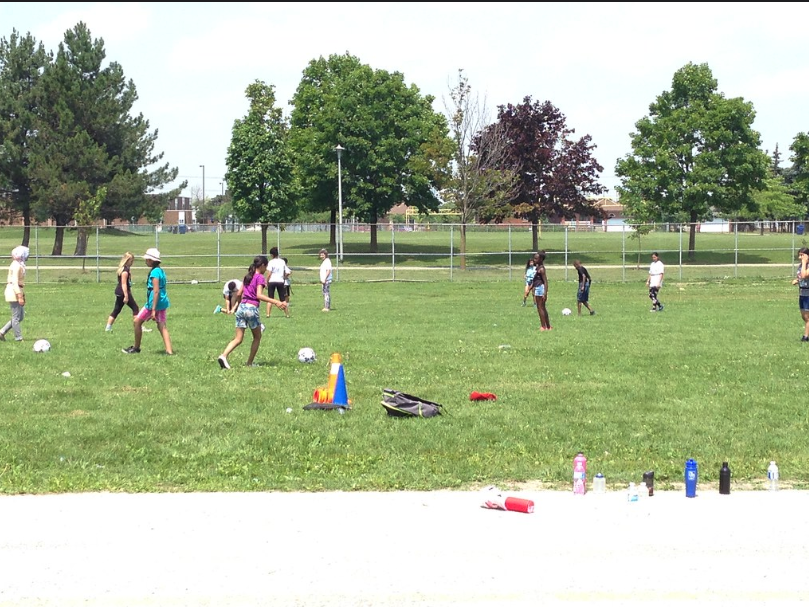 Professor Angelo Belcastro, Chair of the School of Kinesiology & Health Science in York's Faculty of Health and director of the KIN Kids program, will be available for interviews, along with his students, at an event to kick off the project on Friday, May 31.
What: The ParticipACTION Community Better Challenge Kick-Off Event
When: Friday, May 31, 11 a.m. to 2 p.m.
Where: 101 Town Centre Blvd. Markham, ON L3R 9W3, Outdoor Amphitheatre (back of the building)
York University champions new ways of thinking that drive teaching and research excellence. Our students receive the education they need to create big ideas that make an impact on the world. Meaningful and sometimes unexpected careers result from cross-disciplinary programming, innovative course design and diverse experiential learning opportunities. York students and graduates push limits, achieve goals and find solutions to the world's most pressing social challenges, empowered by a strong community that opens minds. York U is an internationally recognized research university - our 11 faculties and 25 research centres have partnerships with 200+ leading universities worldwide. Located in Toronto, York is the third largest university in Canada, with a strong community of 53,000 students, 7,000 faculty and administrative staff, and more than 300,000 alumni.
York U's fully bilingual Glendon Campus is home to Southern Ontario's Centre of Excellence for French Language and Bilingual Postsecondary Education.
To attend or schedule interviews please contact: 416-736-5585 or media@yorku.ca