TORONTO, November 2, 2018 – York University experts on politics, health, business and trade will be keeping a close eye on the American midterm elections on Tuesday, watching for possible implications for Canada and the world.
Power shifts in key states could impact Canadian industries. The overall results of the elections – two years into U.S. President Donald Trump's term – could influence America's domestic and international policy for years to come.
The following York U experts are available for interviews: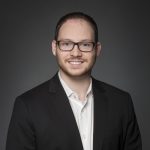 Steven J. Hoffman, director of the Global Strategy Lab and a professor of Global Health, Law, and Political Science at York University is currently a visiting professor at the University of Oxford. An international lawyer who specializes in global health law, global governance and institutional design, Hoffman previously worked as a Project Manager for the World Health Organization in Geneva, Switzerland, and as a Fellow in the Executive Office of United Nations Secretary-General Ban Ki-moon in New York City, where he offered strategic and technical input on a range of global health issues.
He can comment on:
Climate change impact on health policies and how a Republican congress may further allow the U.S. to roll back previous achievements
NIH budget, the largest health research funder in the world, and how a political change could impact previous bipartisan consensus on supporting science
Development assistance, and how an "America First" approach could further impact foreign aid
Health care and the survival of any components of Obamacare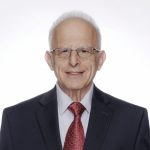 Bernie Wolf, professor emeritus of Economics and International Business and director of the Certificate in International Trade and Investment at the Schulich School of Business, is an expert on international trade, investment, trade agreements, exchange rates and monetary policy.
He can comment on:
How efforts made on provisions in the USMCA could be hindered by the midterm election results
How results could impact the movement around trade and Canada's negotiations going forward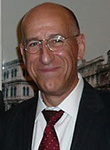 Stephen Newman, professor in the Department of Political Science is an expert in American politics and political theory, Faculty of Liberal Arts & Professional Studies.
He can comment on:
Political ideology in the United States
Libertarianism and conservatism in the United States
Freedom of expression in the United States and Canada
York University champions new ways of thinking that drive teaching and research excellence. Our students receive the education they need to create big ideas that make an impact on the world. Meaningful and sometimes unexpected careers result from cross-disciplinary programming, innovative course design and diverse experiential learning opportunities. York students and graduates push limits, achieve goals and find solutions to the world's most pressing social challenges, empowered by a strong community that opens minds. York U is an internationally recognized research university – our 11 faculties and 25 research centres have partnerships with 200+ leading universities worldwide. Located in Toronto, York is the third largest university in Canada, with a strong community of 53,000 students, 7,000 faculty and administrative staff, and more than 300,000 alumni.
York U's fully bilingual Glendon Campus is home to Southern Ontario's Centre of Excellence for French Language and Bilingual Postsecondary Education.
Media contact: Anjum Nayyar, York University Media Relations, 416 736 2100 ext. 44543 anayyar@yorku.ca