TORONTO, Wednesday, October 11, 2017 – After receiving an overwhelming, global response to its first-ever call for Science Communicators in Residence, the Faculty of Science at York University has selected two outstanding journalists: Kate Allen, Science & Technology Reporter at the Toronto Star, and Matt McGrath, Environment Correspondent at the BBC in the UK.
"We were astonished by the caliber of the applications, which came from writers, photographers, documentary makers, scientists and more from all over the world," says Ray Jayawardhana, Dean of Science at York University. "The response revealed a strong global demand for opportunities that build excellence in science communication and foster links between researchers and communicators. We are looking forward to hosting Kate Allen and Matt McGrath, two excellent science journalists and storytellers."
The York Science Communicator in Residence program launched this year and is one-of-a-kind in Canada. It aims to recognize outstanding science journalists and communicators and to promote excellence in science-related communications. The residents will be immersed with researchers, students and staff at York's Faculty of Science, where they will have the opportunity delve into the minds of eminent researchers and dig for rich, undiscovered science stories. Researchers at the Faculty of Science will also have a rare opportunity to learn from the Residents about how to elevate their communication skills.
"I'm excited and honoured to be given the opportunity to immerse myself in York's Faculty of Science," says Allen. "Science journalism is a precious and increasingly scarce resource, and I plan to spend my time at York deepening my expertise, broadening my contacts, and most of all hunting for the type of stories that will help the public better understand their world."
"I love meeting scientists and hearing about their work, and the diverse range of subjects being studied at York means I am in for a very busy time," says McGrath. "I believe that my experience as a journalist can be of some use to researchers keen to understand the workings of the modern media. While at York, I'm hoping to experiment with new digital forms of communication and to build links and connections with the science community that will last long into the future."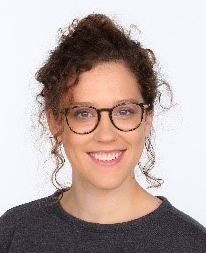 Kate Allen
Kate Allen writes about science and technology for the Toronto Star. Her beat has taken her to the fossil-filled badlands of Alberta, a Japanese jellyfish research cruise, the artificial intelligence labs at Google, and inside a dead blue whale. She was part of the team behind The Autism Project, a series that was nominated for the Michener Award, the governor-general's prize for public service journalism. Before coming to the science beat in 2012, she covered news and features for the Star's city desk. She has a Masters of Journalism from the University of British Columbia and a Bachelor of Arts from the University of King's College.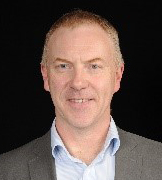 Matt McGrath
As a BBC Science and Environment Correspondent, Matt McGrath reports on some of the most difficult and challenging issues of our time for a global audience on the BBC News website, BBC World Service radio, and the BBC's global TV outlets. Matt has played a key role in the BBC coverage of global climate change negotiations through the years, from the failure of Copenhagen in 2009 to the success of Paris in 2015. He has also worked as a news anchor for World Service radio, made science documentaries for BBC Radio 4 and pioneered the use of mobile phones for reporting. McGrath has also carried out in-depth investigations into controversial areas including cheating in carbon accounting and the use of drugs in sport. He was a 2010-2011 Knight Science Journalism Fellow, at MIT and is a frequent guest speaker and panellist on environment and climate change issues. Originally from Tipperary in Ireland, McGrath was educated at University College Cork and Bournemouth University in the UK. He got his start in journalism working on computer magazines such as PC Home and PC Today in the 1990s.
-30-
York University is known for championing new ways of thinking that drive teaching and research excellence. Our students receive the education they need to create big ideas that make an impact on the world. Meaningful and sometimes unexpected careers result from cross-discipline programming, innovative course design and diverse experiential learning opportunities. York students and graduates push limits, achieve goals and find solutions to the world's most pressing social challenges, empowered by a strong community that opens minds. York U is an internationally recognized research university – our 11 faculties and 26 research centres have partnerships with 200+ leading universities worldwide. Located in Toronto, York is the third largest university in Canada, with a strong community of 53,000 students, 7,000 faculty and administrative staff, and more than 295,000 alumni. York U's fully bilingual Glendon campus is home to Southern Ontario's Centre of Excellence for French Language and Bilingual Postsecondary Education.
Media Contact:
Sandra McLean, York University Media Relations, 647-654-9452, sandramc@yorku.ca