TORONTO, Tuesday September 12, 2017 – With school classes in their second week, many parents will be enrolling or have already enrolled their children into a variety of extracurricular activities or sports for the new school year.  Between which activities and how many, parents and children aren't making the decision alone.
The following York University Faculty of Health experts are available for interviews regarding sports and physical activities for children and teens: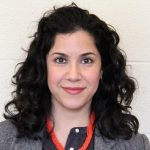 Parissa Safai is an Associate Professor in the School of Kinesiology and Health Science in the Faculty of Health at York University.  Her research interests focus on the critical study of sport at the intersection of risk, health and healthcare.  This includes research on sports' "culture of risk", the development and social organization of sport and exercise medicine, as well as the social determinants of athletes' health.  Her research and teaching interests also centre on sport and social inequality with focused attention paid to the impact of gender, socio-economic, and ethnocultural inequities on accessible physical activity for all.  Her work has been published in such journals as the Sociology of Sport Journal, the International Review for the Sociology of Sport, Sport History Review and the Canadian Bulletin of Medical History/Bulletin canadien
 d'histoire de la médecine.
Rebecca Bassett-Gunter is an Assistant Professor in the School of Kinesiology and Health Science in the Faculty of Health at York University.  Her research focuses on understanding health promotion and the development of optimally effective health promotion messages targeting psychosocial predictors of behavior and is particularly interested in health promotion among special populations (e.g., people with SCI, MS), as well as children and youth.

J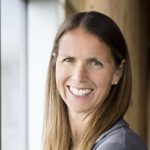 essica Fraser-Thomas is an Associate Professor in the School of Kinesiology and Health Science in the Faculty of Health at York University. Her research focuses on children's involvement in organized sport; specifically, parents and coaches' roles in children's sport and development trajectories, dropout from sport, and positive development through sport.   Currently she is working on projects exploring preschoolers' introductions to organized sport, and characteristics of programs that may facilitate development within special populations and communities.  She is a member of the LaMarsh Centre for Child and Youth Research and the PYD SportNET research group.  She recently co-edited Health and Elite Sport: Is High Performance Sport a Healthy Pursuit? (2015). She is a recipient of the Canadian Society for Psychomotor Learning and Sport Psychology Young Scientist Award and the Province of Ontario Volunteer Service Award.
York University is known for championing new ways of thinking that drive teaching and research excellence. Our students receive the education they need to create big ideas that make an impact on the world. Meaningful and sometimes unexpected careers result from cross-discipline programming, innovative course design and diverse experiential learning opportunities. York students and graduates push limits, achieve goals and find solutions to the world's most pressing social challenges, empowered by a strong community that opens minds. York U is an internationally recognized research university – our 11 faculties and 26 research centres have partnerships with 200+ leading universities worldwide. Located in Toronto, York is the third largest university in Canada, with a strong community of 53,000 students, 7,000 faculty and administrative staff, and more than 295,000 alumni. York U's fully bilingual Glendon campus is home to Southern Ontario's Centre of Excellence for French Language and Bilingual Postsecondary Education.
Media Contact:
Anjum Nayyar, Media Relations, 416-736-2100 ext. 44543, anayyar@yorku.ca