University experts can discuss the storm's impact including flooding-related issues, evacuation, disaster and risk management related to Houston
TORONTO, August 29, 2017─ The damage by Hurricane Harvey continues to grow as Houston, the fourth largest city in the United States, continues to receive more rain this week. Harvey has unloaded trillions of gallons of water since it made landfall on the Texas gulf coast late Friday night. The National Weather Service has called this weather event "unprecedented" on Twitter, advising "all impacts are unknown & beyond anything experienced. Follow orders from officials to ensure safety."
York University has experts available to comment on disaster and emergency management, water flood management, evacuation of residents and recovery from this dangerous natural disaster.
Jack L. Rozdilsky, associate professor of Disaster and Emergency Management in the
School of Administrative Studies in the Faculty of Liberal Arts & Professional Studies is available for media interviews on disaster preparedness, mitigation, response and recovery, and natural disasters, including his first-hand research experience on Hurricane Katrina and Hurricane Ike. His research combines disaster-related scholarship with emergency management and homeland security practice. He has actively explored a variety of disaster-related circumstances, some of which include the Montserrat volcanic crisis, Hurricane Katrina, tornado disasters, the Ferguson civil disturbances, 9/11 memorialization, and the 70th anniversary of the first use of the atomic bomb.
He can speak to:
Role of emergency management, what is happening right now, coordination between federal and local authorities, FEMA etc.
Comparison of the impact of Hurricane Harvey to Hurricane Katrina, specifically its scope and size
The choice by the Houston mayor not to evacuate the city
Why this hurricane is a test for the new FEMA director
Disaster recovery and aftermath (physical and social aspects)
Ali Asgary, associate professor Disaster & Emergency Management & Associate Director of Advanced Disaster, Emergency and Rapid Response Simulation (ADERSIM) in the School of Administrative Studies, Faculty of Liberal Arts & Professional Studies, is available for media interviews to discuss the hurricane's potential impact, emergency preparedness and management. His research includes creating disaster simulations.
He can speak to:
The impact of evacuation
Criteria for evacuation in a disaster
Nirupama Agrawal, associate professor in the School of Administrative Studies, Faculty of Liberal Arts & Professional Studies, serves as an elected editorial board member for the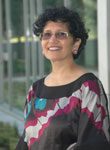 Springer publication "Natural Hazards", has co-edited a book on "Indian Ocean tsunami", and is the lead author of "Tsunami Travel Time Atlas for the Atlantic Ocean", which provides charts of tsunami travel times to 118 locations around the Atlantic Ocean.
She can speak to:
Increase of flood risk due to urbanisation
Disaster risk management; business continuity
Physical dynamics of natural hazards
Disaster management using GIS and remote sensing techniques
Usman Khan, assistant professor in Civil Engineering at the Lassonde School of Engineering, York University. His research interests lie in water resources engineering, focusing on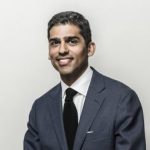 urban hydrology, including flood risk assessment and uncertainty analysis, sustainable water resource management and infrastructure, and the impacts of climate change on these systems. In addition to this, Khan has worked with municipal governments, providing his expertise to a number of stormwater, watershed management and urban hydrology projects.
He can speak to:
Whether low impact development technologies could help reduce the risk of floods in Houston
How to improve existing stormwater infrastructure to reduce the risk of floods in the future
How data analytics and modelling tools can be used to better highlight the risk of floods in Houston and other urban areas
York University is known for championing new ways of thinking that drive teaching and research excellence. Our students receive the education they need to create big ideas that make an impact on the world. Meaningful and sometimes unexpected careers result from cross-discipline programming, innovative course design and diverse experiential learning opportunities. York students and graduates push limits, achieve goals and find solutions to the world's most pressing social challenges, empowered by a strong community that opens minds. York U is an internationally recognized research university – our 11 faculties and 26 research centres have partnerships with 200+ leading universities worldwide. Located in Toronto, York is the third largest university in Canada, with a strong community of 53,000 students, 7,000 faculty and administrative staff, and more than 295,000 alumni. York U's fully bilingual Glendon campus is home to Southern Ontario's Centre of Excellence for French Language and Bilingual Postsecondary Education.

Media Contacts:
Anjum Nayyar, York University Media Relations, 416 736 2100 ext. 44543, anayyar@yorku.ca