TORONTO, March 30, 2017 – There have been a number of conversations in the autism community about greater access to direct supports for families and the experience of both children and parents or caregivers.  World Autism Day is on April 2, 2017 and this year's theme is "Toward Autonomy and Self-Determination".
The following York U experts are available for interviews: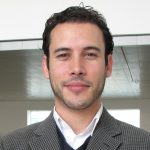 Jonathan Weiss is an associate professor in the Department of Psychology, Faculty of Health and CIHR Chair in Autism Spectrum Disorders (ASD) Treatment and Care Research. He can offer insight on the following:
·    How can stressors like bullying impact mental health problems in those with ASD etc.?
·    How do people with ASD fare in mental health outcomes and access mental health care in Ontario
·    What is the experience of caregivers and where are the gaps in support?
James Bebko is a professor in Department of Psychology, Faculty of Health at York University and a registered psychologist who heads up York's Children's Learning Projects Lab.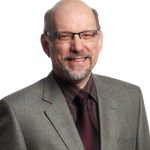 He can offer insight on:
·    What are the symptoms of autism spectrum disorders and what are the implications of early detection and intervention?
·    How do children with autism attend to and make sense of information coming from different sensory systems (e.g.: visual and auditory)
Adrienne Perry is a professor in the Department of Psychology, Faculty of Health, at York University. She is actively involved in Ontario-based organizations related to autism.
She  can offer insight on:
·    How is autism currently assessed and diagnosed?
·    How is the well-being of parents of young children with autism affected?
·    What are the family impacts, stress and ways to cope?
York University is known for championing new ways of thinking that drive teaching and research excellence. Our students receive the education they need to create big ideas that make an impact on the world. Meaningful and sometimes unexpected careers result from cross-discipline programming, innovative course design and diverse experiential learning opportunities. York students and graduates push limits, achieve goals and find solutions to the world's most pressing social challenges, empowered by a strong community that opens minds. York U is an internationally recognized research university – our 11 faculties and 26 research centres have partnerships with 200+ leading universities worldwide. Located in Toronto, York is the third largest university in Canada, with a strong community of 53,000 students, 7,000 faculty and administrative staff, and more than 295,000 alumni. York U's fully bilingual Glendon campus is home to Southern Ontario's Centre of Excellence for French Language and Bilingual Postsecondary Education.
Media Contact: Anjum Nayyar, York University Media Relations, 416-736-2100 ext. 44543 anayyar@yorku.ca