Toronto, June 14, 2013  – Canadian studies pioneer, scholar and educational leader Jean-Michel  Lacroix will receive an honorary degree from York University, Glendon campus, on Saturday June 15, and speak to graduating students at their 2:30pm convocation ceremony.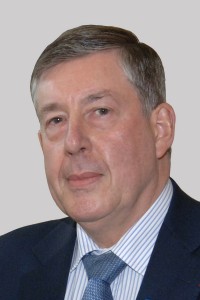 Lacroix is an internationally respected scholar and a notable academic leader. Currently Professeur de civilisation nord-américaine at the Université Sorbonne Nouvelle Paris 3, he served as president of the institution in 2001-2002. Prior to this, he served as Recteur-Chancelier de l'Académie in Besançon, a prestigious position that made him the representative of the Minister of Education in charge of education, including at the university level, in that designated region of France. He took up similar posts in Aix-Marseille in 2002 and in Orléans-Tours in 2004.
Instrumental in advancing the study of Canada at the university level in France, he has also contributed significantly to the field's international scope. A founder of the Association Française d'Études Canadiennes, he was also co-editor of the journal Études canadiennes and vice-president of the Association Nationale France-Canada. He became France's representative on the Council international d'Études canadiennes in 1983, and was the council's president from 1989 to 1991. His contributions to research and scholarship include editing 20 volumes in Canadian studies that span a broad range of subjects from politics to culture to language.
When:              Saturday, June 15, 2013 at 2:30pm
Where:             York University, Glendon campus, 2275 Bayview Avenue, Toronto, Ontario
The ceremony will be webcast at the following link, which will become live when it begins: http://www.yorku.ca/mygrad/livewebcast.
York University is helping to shape the global thinkers and thinking that will define tomorrow. York U's unwavering commitment to excellence reflects a rich diversity of perspectives and a strong sense of social responsibility that sets us apart. A York U degree empowers graduates to thrive in the world and achieve their life goals through a rigorous academic foundation balanced by real-world experiential education. As a globally recognized research centre, York U is fully engaged in the critical discussions that lead to innovative solutions to the most pressing local and global social challenges. York U's 11 faculties and 28 research centres are thinking bigger, broader and more globally, partnering with 288 leading universities worldwide. York U's community is strong − 55,000 students, 7,000 faculty and staff, and more than 250,000 alumni.
Glendon is the bilingual, liberal arts faculty and campus of York University and Southern Ontario's Centre of Excellence for French-language and Bilingual Post-secondary Education.

-30-
Media Contact:
Janice Walls, York University, 416 736-2100, ext.22101 / wallsj@yorku.ca