Toronto, June 13, 2013  – Former Ontario Cabinet member Mary Anne Chambers will receive an honorary degree from York University on Friday, June 14, 2013 and speak to graduating students at their 10:30am convocation ceremony. Child rights advocate Craig Kielburger, who will also receive an honorary doctorate degree, will address students at the 3:30pm convocation.
Mary Anne Chambers, Doctor of Laws, Friday, June 14, 10:30am  
Government and Corporate Leader, Philanthropist, Social Advocate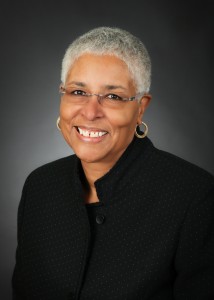 Mary Anne Chambers has served as a Cabinet Minister in the Legislative Assembly of Ontario and Senior Vice President of Scotiabank. An advocate for socially progressive programs and policies, Chambers has made a significant difference in the fields of education, social services and health care, particularly in her positions as Minister of Training, Colleges and Universities and Minister of Children and Youth Services.
She improved the access to, and quality of, postsecondary education and training, initiated a review that led to fairer accreditation and hiring practices for internationally trained individuals, and effected positive change in early learning and child care, child protection, children's mental health services, services for children with complex special needs, and youth justice programs and facilities.
In addition to her volunteer work with a significant number of local, national and international organizations, she has also devoted time to working as chair of the newly formed advisory council for the York Centre for Education and Community. She is a philanthropist for numerous causes, and has personally funded more than 30 scholarships for first-year postsecondary students.
Craig Kielburger, Doctor of Laws, Friday, June 14, 3:30pm
Author, Children's Rights Advocate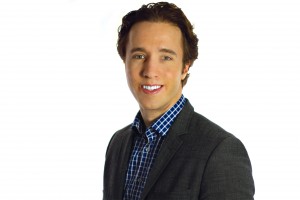 At the age of 12, Craig Kielburger founded Free the Children, the world's largest network of children helping children through education. He also co-founded Leaders Today, an organization that annually provided 350,000 young people with important leadership skills through a unique local and international training program. Throughout the years, Free the Children has built more than 450 schools worldwide, provided $11 million in medical supplies and more than 200,000 school and health kits to people in need, and established alternate income projects to help more than 20,000 women.
As an author, Craig Kielburger has reached a wide audience and touched many lives. His first book, Free the Children, won the Christopher Book Award and was translated into eight languages. With his brother Marc he wrote Take Action! – A Guide to Active Citizenship, Take More Action, and From Me to We, books that encourage people to create a better world through volunteerism and social involvement.
Craig Kielburger has won many prestigious awards, including the Nelson Mandela Human Rights Award and the World Economic Forum GLT Award.
Convocation ceremonies will take place at the Convocation Pavilion located at the Rexall Centre, 1 Shoreham Drive, at York University's Keele campus (#8 on map).
Ceremonies will be webcast at the following link, which will become live when ceremonies begin: http://www.yorku.ca/mygrad/livewebcast.
York University is helping to shape the global thinkers and thinking that will define tomorrow. York U's unwavering commitment to excellence reflects a rich diversity of perspectives and a strong sense of social responsibility that sets us apart. A York U degree empowers graduates to thrive in the world and achieve their life goals through a rigorous academic foundation balanced by real-world experiential education. As a globally recognized research centre, York U is fully engaged in the critical discussions that lead to innovative solutions to the most pressing local and global social challenges. York U's 11 faculties and 28 research centres are thinking bigger, broader and more globally, partnering with 288 leading universities worldwide. York U's community is strong − 55,000 students, 7,000 faculty and staff, and more than 250,000 alumni.
-30-
Media Contact:
Joanne Rider, York University, 416 736 5593 / jrider@yorku.ca
Robin Heron, York University, 416 736-2100, ext.22097/ rheron@yorku.ca