York University professor notes sizeable and influential diaspora as key
TORONTO, March 4, 2022 – As the invasion of Ukraine by Russia has displaced more than one million people already, the UN Refugee Agency has estimated that up to four million could flee the country. York University Professor Jennifer Hyndman, from the Faculty of Environmental and Urban Change, has extensively researched the geopolitical aspects of refugee displacement and diaspora communities in Canada, and is available to discuss the immigration options and impact on Canadian society.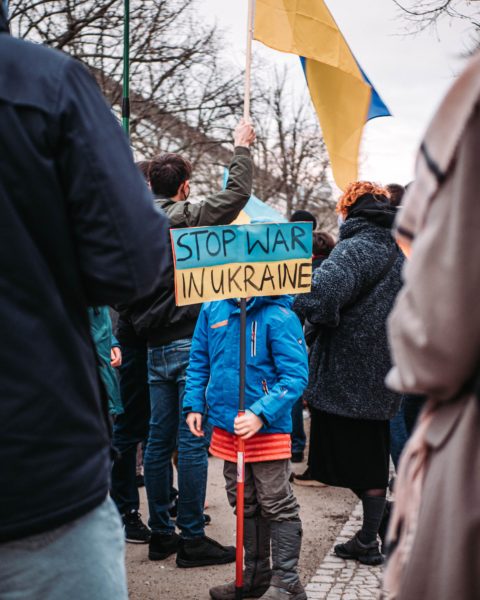 People displaced from their countries of origin are some of the most ardent advocates for those left behind, says Hyndman. "This is true in Canada, where the largest Ukrainian diaspora population outside of the country and of Russia protest the violence and unprovoked conflict by the Russian military in Ukraine.
"Diasporas like this one shape political response in and by Canada," notes Hyndman, based on her previous research study of the Canadian International Development Agency's development policy. "The Canadian government has taken unprecedented measures to support the Ukrainian people through military support, economic sanctions and migration pathways to Canada – both temporary and permanent. Without such a sizeable and influential diaspora, such measures may never have happened."
Hyndman, past director of York's Centre for Refugee Studies, is available to discuss Canada's decision to open immigration streams to welcome Ukrainians fleeing the war. She can comment on refugee-intake from a comparative perspective, having conducted research on Canada's Operation Syrian Refugees and its more recent efforts in 2021 to assist Afghans at risk during the U.S. withdrawal from Afghanistan.
-30-
York University is a modern, multi-campus, urban university located in Toronto, Ontario. Backed by a diverse group of students, faculty, staff, alumni and partners, we bring a uniquely global perspective to help solve societal challenges, drive positive change and prepare our students for success. York's fully bilingual Glendon Campus is home to Southern Ontario's Centre of Excellence for French Language and Bilingual Postsecondary Education. York's campuses in Costa Rica and India offer students exceptional transnational learning opportunities and innovative programs. Together, we can make things right for our communities, our planet, and our future.
Media Contact:
Gloria Suhasini, York University Media Relations, 647-463-4354, suhasini@yorku.ca