TORONTO, Feb. 25, 2022 – Workers with a high school education and immigrants were least likely to work from home during the COVID-19 pandemic compared with Canadian-born workers with bachelor's degrees, according to a study out of York University.
The research found overall that education and, to a lesser extent, immigrant status were defining factors in predicting who did telework and who had to be physically present at their place of work.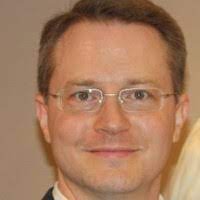 Led by York University Assistant Professor James Chowhan of the School of Human Resource Management in the Faculty of Liberal Arts and Professional Studies, the study examined whether gender, education level, immigrant status, age, and physical and mental health played a significant role in who worked remotely.
People with bachelor's degrees or higher in all categories, including Canadian-born, immigrant, male and female, were most likely to work from home, while those with a high school education, were the least likely to telework.
"People with lower education typically have less access to workplace practices that people tend to value. Telework is a flexible workplace practice, a work arrangement, that some people value and you can clearly see a breakdown by education with access to teleworking. Often, it's related to the nature of the job," says Chowhan. "There are a lot of different work arrangements and a lot of different flexible work arrangements, telework is one of them and we were able to take a look at how outcomes varied."
One of the biggest differences in who worked from home and who didn't was between Canadian-born males with bachelor's degrees, who had a 49 per cent rate of working from home, and female immigrants with a high school education, who had a 12 per cent rate.
"The good news is that there isn't a huge difference, statistically, between Canadian-born workers and immigrants with the same levels of education," says Chowhan. "Canadian-born and immigrants with a bachelor's degree had similar opportunities for working remotely."
He notes, however, that between female immigrants and Canadian-born males, both with bachelor's degrees, there was a difference – 30 per cent versus 49 per cent in terms of access to remote working – and it's a statistically significant one.
Younger workers were also more likely to telework compared to progressively older workers, but what surprised Chowhan is there was no relationship between physical or mental health and telework, which he would have expected.
Between males and females, for both Canadian-born workers and immigrants, there was no statistical difference in who worked from home based on educational level, however, males were persistently more likely to work remotely across all categories. Chowhan says even though there isn't a statistical difference, he would argue there is a substantive one.
This study used Statistics Canada's Canadian Perspectives Survey Series first survey data on the impacts of COVID-19.
Chowhan says although it's impossible to predict longer-term outcomes of the work-from-home experiment, future research could explore the reasons for some of the gaps that this study highlights.
The paper, Telework in Canada, Who is Working from Home during the COVID-19 Pandemic, was published in the journal Relations Industrielles/Industrial Relations.
-30-
York University is a modern, multi-campus, urban university located in Toronto, Ontario. Backed by a diverse group of students, faculty, staff, alumni and partners, we bring a uniquely global perspective to help solve societal challenges, drive positive change and prepare our students for success. York's fully bilingual Glendon Campus is home to Southern Ontario's Centre of Excellence for French Language and Bilingual Postsecondary Education. York's campuses in Costa Rica and India offer students exceptional transnational learning opportunities and innovative programs. Together, we can make things right for our communities, our planet, and our future.
Media Contact:
Sandra McLean, York University Media Relations, 416-272-6317, sandramc@yorku.ca