TORONTO, February 24, 2021 – Three theatre students from York University's School of the Arts, Media, Performance & Design are among the emerging Black Canadian talent who have created work inspired by Obsidian Theatre's 21 Black Futures, a collection of 21 filmed monodramas streaming on CBC Gem.
For the project, Seeding the Future, Black Canadian students were invited to take on the challenge of creating an original work answering the question "What is the future of Blackness?" – be it in spoken word poetry, an audio recording, a performed reading, or an Instagram essay.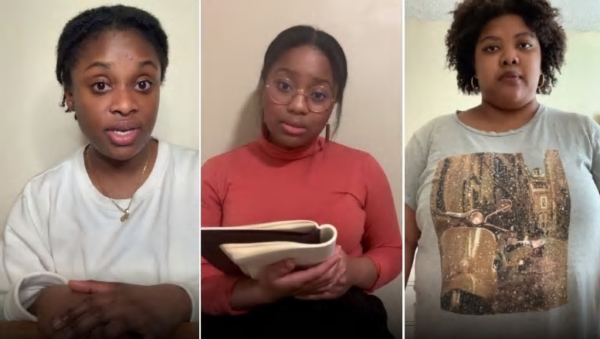 21 Black Futures features a group of 63 Black Canadian playwrights, actors and directors creating art during the COVID-19 pandemic and a global reckoning with anti-Black racism. Seeding the Future participants are taking this artistic dialogue further through their responses, which are being published online on CBC Arts.
York University, Brock University, CBC Arts and Obsidian Theatre have collaboratively developed the project that features the creative responses from 21 Black theatre students from across the country, one for each piece in the original digital performance series. The respondents were chosen through a nationwide call for participants.
"As we work at Obsidian to develop and advance Black artists across the country, we also recognize the glaring lack of Black voices in arts criticism and journalism. When we were approached for this project, we wholeheartedly welcomed the opportunity to invite young Black voices to view and respond to 21 Black Futures," says Michael Sinclair, General Manager of Obsidian Theatre. "Black and other BIPOC artists deserve to have voices at the table from their own communities engaging in dialogue about their work. We can't wait to see what these 21 Black students have to say."
The students were divided into three groups and were matched with a Black mentor to guide their creative approaches: Signy Lynch, Theatre & Performance Studies PhD student at York University; writer and critic Jordy Kieto; and actor and writer Omari Newton.
The first part of Seeding the Future, including York theatre student Cassandra Henry's creative response to one of the first seven monodramas produced in 21 Black Futures, is available online now.
The second and third group of responses, including contributions from York theatre students Dante Jemmott and Megan Legesse, will be published on March 1 and on March 8, respectively.
York University is a modern, multi-campus, urban university located in Toronto, Ontario. Backed by a diverse group of students, faculty, staff, alumni and partners, we bring a uniquely global perspective to help solve societal challenges, drive positive change and prepare our students for success. York's fully bilingual Glendon Campus is home to Southern Ontario's Centre of Excellence for French Language and Bilingual Postsecondary Education. York's campuses in Costa Rica and India offer students exceptional transnational learning opportunities and innovative programs. Together, we can make things right for our communities, our planet, and our future. 
Media Contacts:
Gloria Suhasini, York University Media Relations, 647.463.4354, suhasini@yorku.ca