TORONTO, February 22, 2021 – York University's entrepreneurship hub YSpace will host Fireside Chat & Rapid Pitching, a virtual event featuring cinema mogul and television personality Vincenzo Guzzo, from 5:30 p.m. to 7 p.m. today.
"Virtual meetings and events have become today's standard to connect. Although they somewhat limit interactivity and spontaneity, they allow for a broader-reaching audience, encourage entrepreneurial spirit, and support business creativity," says Guzzo, who will share his success story and engage in a Q&A session with the audience.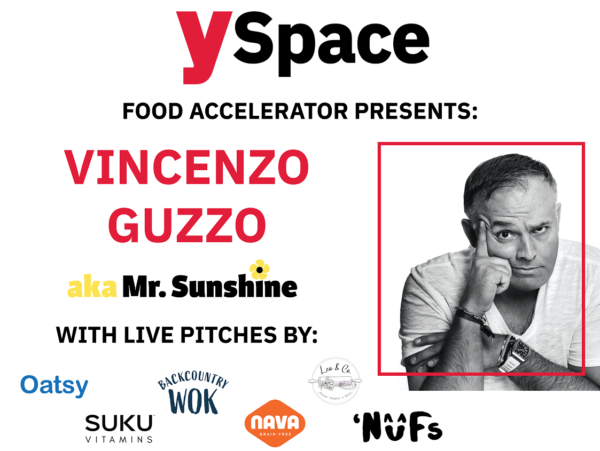 Guzzo, who is a venture capitalist, is widely known for his Dragon role on CBC's Dragons' Den.
A rapid-pitch session fashioned after Dragons' Den, featuring six participants from the YSpace  Food & Beverage Accelerator program, will be a highlight of the event. Each participant will be allotted three minutes for pitching, followed by five minutes for questions and feedback from Guzzo.
The free, public event has been organized by YSpace to foster a community of innovators and changemakers.
WHAT: Fireside Chat & Rapid Pitching with Vincenzo Guzzo
WHEN: Monday, Feb 22, 2021; 5:30 p.m. to 7 p.m.
TO WATCH: https://bit.ly/3sluMVN
York University is a modern, multi-campus, urban university located in Toronto, Ontario. Backed by a diverse group of students, faculty, staff, alumni and partners, we bring a uniquely global perspective to help solve societal challenges, drive positive change and prepare our students for success. York's fully bilingual Glendon Campus is home to Southern Ontario's Centre of Excellence for French Language and Bilingual Postsecondary Education. York's campuses in Costa Rica and India offer students exceptional transnational learning opportunities and innovative programs. Together, we can make things right for our communities, our planet, and our future. 
Media Contacts:
Gloria Suhasini, York University Media Relations, 647.463.4354, suhasini@yorku.ca
Linda Farha, Zenergy Communications, 416.458.4838, linda@zenergycom.com