TORONTO, July 7, 2020 –COVID-19 has had a crushing socio-economic impact, especially for marginalized populations and people with complex needs who have experienced the brunt of the virus. To build back better post-COVID-19 and make sure no one is left behind, York University Professor Steven J. Hoffman has been chosen to lead a United Nations effort to develop a research roadmap for the post-pandemic recovery period.
Hoffman, director of the Global Strategy Lab at York and the Dahdaleh Distinguished Chair in Global Governance & Legal Epidemiology in the Faculty of Health and Osgoode Hall Law School, has been appointed by the UN Deputy Secretary-General to lead the development of a United Nations Research Roadmap for the COVID-19 Recovery.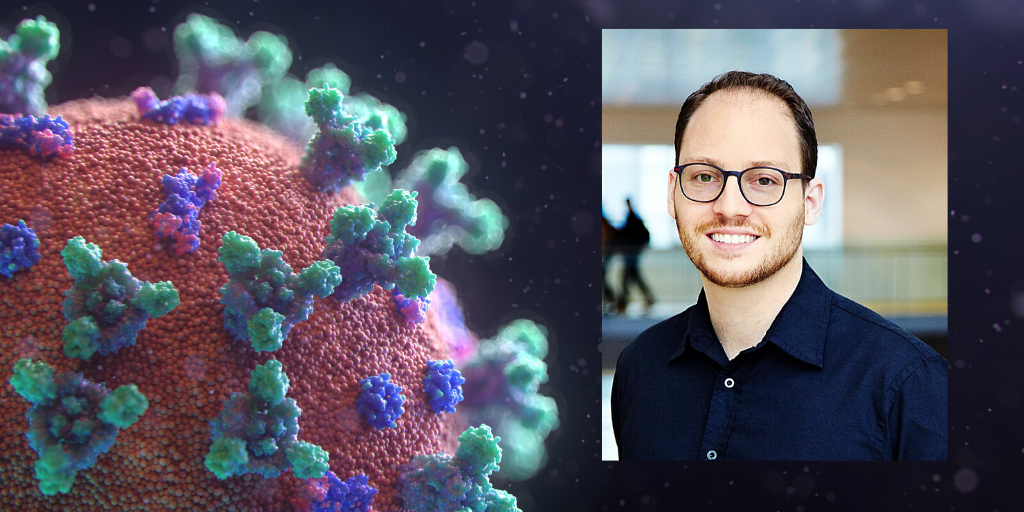 The UN Research Roadmap will engage researchers, implementers, funders and citizens around the world to identify priority knowledge needs and research areas for rebuilding after the pandemic and safeguarding progress towards achieving the UN's Sustainable Development Goals (SDG). York is a global leader in the UN's SDGs, recently ranking 33rd out of 767 universities around the world by Times Higher Education. The UN Research Roadmap will link urgent research initiatives to a unifying global framework and advocate for evidence-informed policies that address inequalities and place peoples' human rights at the centre.
In April, the United Nations published A UN Framework for the Immediate Socio-Economic Response to COVID-19 to inform recovery efforts. The framework is one of three critical components of the UN efforts to save lives, protect livelihoods and recover better, along with the health response led by the World Health Organization (WHO), and the humanitarian response as detailed in the UN-led COVID-19 Global Humanitarian Response Plan.
This new UN Research Roadmap will align research funding and efforts in support of the five priorities identified in the UN Framework for the Immediate Socio-Economic Response to COVID-19:
protecting health services and systems;
ensuring social protection and basic services;
protecting jobs, small- and medium-sized enterprises, and informal sector workers;
supporting macroeconomic response and multilateral collaboration;
strengthening social cohesion and community resilience.
Environmental sustainability and gender equality will be part of the research effort to build a greener, more inclusive, gender-equal and sustainable world, with specific attention to at-risk populations experiencing the highest degree of socio-economic marginalization.
The UN Research Roadmap for the COVID-19 Recovery is intended to ensure national and international strategies are informed by rigorous social scientific evidence generated in anticipation of, and during, the COVID-19 recovery period. Hoffman has been asked to submit his final report to the UN Deputy Secretary-General in September 2020 ahead of the 75th session of the United Nations General Assembly.
Steven Hoffman is available for interviews.
York University champions new ways of thinking that drive teaching and research excellence. Our students receive the education they need to create big ideas that make an impact on the world. Meaningful and sometimes unexpected careers result from cross-disciplinary programming, innovative course design and diverse experiential learning opportunities. York students and graduates push limits, achieve goals and find solutions to the world's most pressing social challenges, empowered by a strong community that opens minds. York U is an internationally recognized research university – our 11 faculties and 25 research centres have partnerships with 200+ leading universities worldwide. Located in Toronto, York is the third largest university in Canada, with a strong community of 53,000 students, 7,000 faculty and administrative staff, and more than 300,000 alumni.
Media contact:
Anjum Nayyar, York University Media Relations, cell 437-242-1547, anayyar@yorku.ca